Our most anticipated titles of Sundance 2013
A look ahead as we prepare our coverage for the coming week in Park City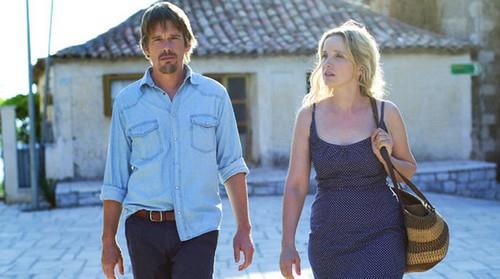 The 29th annual Sundance Film Festival kicks off today amid the snow-coated mountains of Park City, Utah, bound to introduce a bounty of new voices with everything from documentaries to dramas, horror fare to comedies. James Rocchi and I will be bringing you coverage throughout the week; here, in alphabetical order, are my picks for which titles may turn out to be the talk of the town.
-"Before Midnight" (pictured): In 1995, Richard Linklater brought to Sundance his intimate drama about two strangers, Celine (Julie Delpy) and Jesse (Ethan Hawke), spending a whirlwind night together in Vienna in "Before Sunrise." In 2004's "Before Sunset," the non-couple reunited in Paris nine years later and spent the better of an afternoon wondering what might have been. Now, this unlikely trilogy comes to a close in Greece, and little more is known beyond that. (We're willing to bet that it's terribly romantic, though.)
-"Blue Caprice": The feature debut of director Alexandre Moors is expected to take an unflinching look at the circumstances that led John Allen Muhammad (Isaiah Washington) and Lee Boyd Malvo (Tequan Richmond) to commit the 2002 Beltway sniper attacks.
-"The East": Zal Batmanglij's follow-up to Sundance 2011 breakout "Sound of My Voice" concerns an ex-FBI agent (Brit Marling) enlisted to infiltrate an anarchist group -- effectively making Marling the inverse of her enigmatic cult leader role in "Voice."
-"Escape from Tomorrow": A family vacation to the happiest place on Earth becomes a reality-warping nightmare for unemployed father Jim (Ray Abramsohn) in this dark comedy, which promises to be among the nuttier titles in this year's line-up.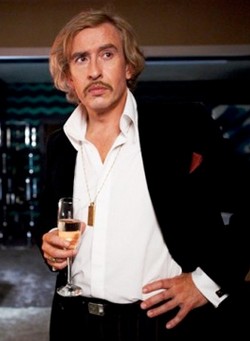 -"The Look of Love"
: Steve Coogan (pictured) is no stranger to collaborating with the prolific Michael Winterbottom ("Tristram Shandy: A Cock & Bull Story," "The Trip"). This biopic about the so-called "King of Soho," Paul Raymond, would appear to be closest in spirit to 2002's "24 Hour Party People," what with its decades-spanning tale of his empire built upon gentlemen's clubs.
-"Metro Manila": If nothing else, Sean Ellis has demonstrated a cool eye with films like "Cashback" and "The Broken," and his latest -- a dramatic thriller about the experiences of a newly employed armored truck guard -- would seem to be more emotionally grounded than those efforts. Will it be in the vein of the "Elite Squad" films? Here's hoping.

-"Prince Avalanche": With 2008's riotous "Pineapple Express," David Gordon Green obliterated those pre-conceived notions of his status as indie darling of the 2000s ("All the Real Girls," "Snow Angels"). Alas, 2011's one-two punch of "Your Highness" and "The Sitter" prompted more eye rolls than belly laughs, which is why his return to smaller-scale comedy, featuring Paul Rudd and Emile Hirsch, is a heartening one.

-"Stoker": Park Chan-wook certainly made an impression with his Vengeance trilogy, the centerpiece of which was the demented "Oldboy." His first English-language project is a killer-centered mystery, seemingly more indebted to Hitchcock than anything else, and starring Nicole Kidman, Matthew Goode, Mia Wasikowska and Jacki Weaver. What's not to like?
-"Upstream Color": Shane Carruth certainly made an impression with 2004's "Primer," a twisty sci-fi tale made on the super-cheap (a reported $7,000), but now he's keeping budget specifics and plot details on the lowdown, which has naturally driven interest in this puzzling romance to a fever pitch.
-"The Way, Way Back": Sitcom stars Nat Faxon ("Ben and Kate") and Jim Rash ("Community") earned Oscar wins last year for their work on the screenplay for 2011's "The Descendants." Now they're made their own directorial debut with this coming-of-age tale, one which boasts a considerable cast: Steve Carell, Sam Rockwell, Allison Janney, Toni Collette, Maya Rudolph and Rob Corddry.