Movie Marketing You May Have Missed: '2 Days in New York' Trailer
Julie Delpy lenses a fizzy, funny follow-up to her '2 Days in Paris'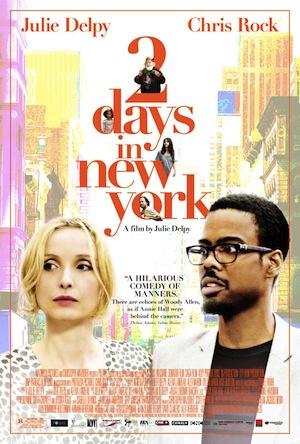 It was on Day 652 of this year's Sundance Film Festival (give or take a few hundred or so days, thanks to lack of sleep and altitude sickness) that the fest's audience was treated to the premiere of Julie Delpy's "2 Days in New York." A sequel to her "2 Days in Paris," the film sees Delpy's Marion moved on to a new city (NYC) and a new man (Chris Rock), and it's the precise kind of fizzy, farcical delight that is tailor-made to liven up a festival-exhausted audience. 
Fans of "Paris" will recognize many of the same elements of that film in "New York" - especially when it comes to Marion's dippy family - but even moviegoers who have yet to see "Paris" will enjoy this latest film and pick up on all of its moving parts quite quickly. 
This time around, Marion is hosting her family in her somewhat too-small home that she shares with Rock, her son, his daughter, and their cat, and things go from bad to worse to wacky with zing and sharp wit. It's a comedy of manners and the particular manners of family (and, sometimes, the
non-manners
of family), and it's simply a great watch for fans of both Delpy and her many talents. And, bonus? Chris Rock is hands down hilarious. 
"2 Days in New York" will be available on iTunes on July 6 and will open in theaters on August 10. Check out the film's first trailer, thanks to
Apple
, after the break.