'Dark Knight Rises' Poster Gives Us Something Else To Look At
For a while, at least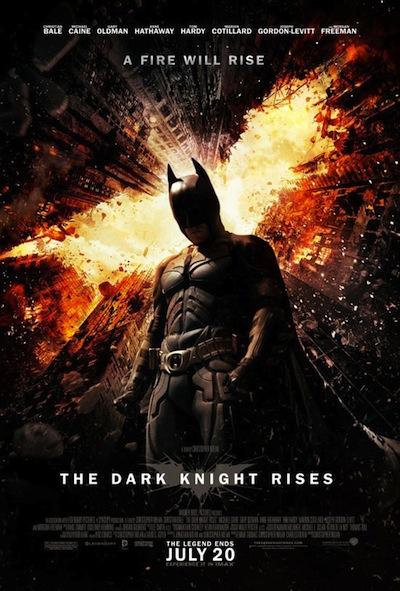 One can only watch the various "Dark Knight Rises" trailers in
slow-motion—carefull​y
parsing each image for its symbolism and meaning—so many times before boredom (and carpal tunnel syndrome) sets in. So here's a nice new poster to look at.
What does it show us? Beyond that, yes, the Legend will End on July 20th? Well, of course there's Batman, front and center, his once-simplistic suit now a jumble of padded armor and pointy things. We're sure there's a delicious, five-minute expository sequence explaining all those costume changes. (Can't wait!) Then there's the Gotham skyline behind him, slowly crumbling and/or burning at the same time. Will Gotham burn? Will Batman have Bane's permission to die, once Gotham is in ashes? Could it possibly be a cleansing fire, and not intentionally destructive, like the controlled burns the Forest Service sets to prevent wildfires? (Possibly.) Could it be a symbolic fire, like of Bruce Wayne's efforts to destroy and rebuild Gotham anew, in the image of justice, wisdom, peace, and love? (Probably not.)
Who knows, really, but the new poster will undoubtedly look cool bookending incoming college freshmen's "Dark Knight" posters along with their vintage "Batman Begins" one-sheets.