Movie stars on the small screen: Watch the second season trailer for 'Girls'
The new season kicks off in January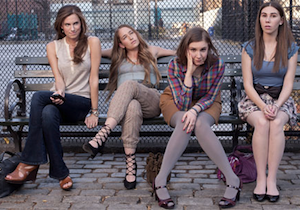 No matter how you feel about rising star Lena Dunham, the
writer/director/actr​ess/producer
is simply everywhere these days. After making a big splash on the film festival scene with 2010's "Tiny Furniture," Dunham snagged one heck of a deal for her HBO series, "Girls," which is produced by no less than comedy king Judd Apatow. Dunham will next pop up in a small (but very amusing) supporting role in Apatow's "This Is 40," but she's also been busy crafting the second season of "Girls," which will debut early next year.
While "Girls" and Dunham have been a cultural flashpoint for all manner of film and television critics and talking heads (with just about everyone sounding off on her weight, her tattoos, and her unique personal voice), the series is a hit and Dunham is a talent, and has proven to be a very successful antidote to HBO's former series about ladies living it up in the Big Apple ("Sex and the City," if you've somehow forgotten about the long-running,
multiple-movie-spawn​ing
show). 
While Dunham's character on the show, Hannah Horvath, is determined to prove herself to be the voice of, at the very least, "a generation" (whichever one she can get, really), Dunham is well on her way to doing that herself. Yeah, we're big fans (this writer got HBO for the singular purpose of being able to watch new "Girls" episodes). 
Have you missed "Girls"? Catch up on the show's first season before its second kicks off on January 13. Seriously, give it a try. Not sold? Check out a new trailer for the second season, thanks to HBO, after the break. Look at all those cool guest stars!
"Girls" starts its second season on HBO on January 13.