'Fifty Shades of Grey' to be NC-17?
Film's screenwriter announces intentions to bring the raunch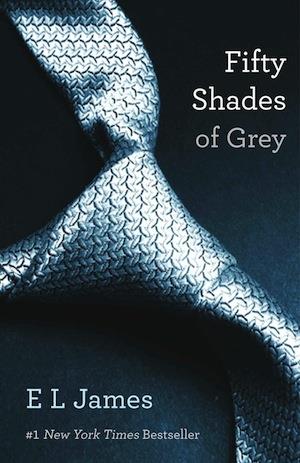 Despite the fact that absolutely no work has yet been done on the film, "Fifty Shades of Grey" screenwriter Kelly Marcel seems to think that the project will ultimately garner the dubious, dreaded NC-17 rating. Marcel reportedly told
The Sunday Times
 "We are 100 percent going there... It will be rated NC-17. It will be raunchy." As though any adaptation of a book lovingly described as "mommy porn" could be anything but.
Universal, which is producing the hotly anticipated adaptation, has other ideas, however. A company spokesperson helpfully pointed out that no script had yet been written, no rating had been decided upon, and that there was simply nothing else to talk about. Nothing to see here, move along, being the overriding theme. Could a watered-down, R-rated "Fifty Shades" possibly live up to the nearly impossibly high standards of its millions of fans? Having never read the book, it would be impossible for us to say. But we suspect that Universal will want to protect its sizable investment in the property—and its potential profits—by somehow finagling the more acceptable R rating. If that means eliding much of the more explicit sex—leaving the best bits for the inevitable "Unrated" Blu-ray release—so be it.
What do you think, Hitlisters? Should "Fifty Shades" be rated R or NC-17? And is the ratings board too restrictive? After all, in today's world of rampant violence and senseless bloodshed, what's wrong with a little old-fashioned nudity?