'Premium Rush' Gets a Second Trailer, Film Is Still Not About Coffee
A real missed opportunity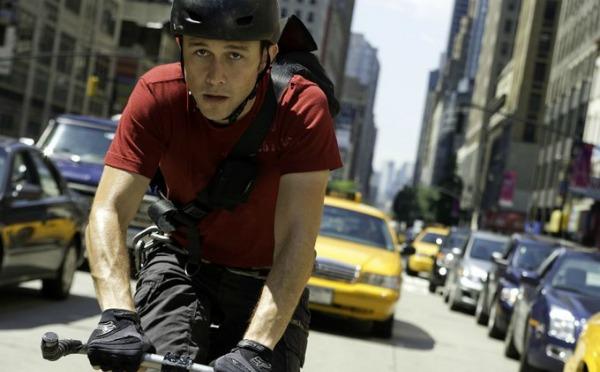 Years of coffee consumption have ruined the word "premium" for me, which is slightly unfortunate for David Koepp's "Premium Rush," as even thinking about the movie leaves me starving for caffeine. Yet, from the looks of the film's latest trailer, moviegoers won't need any sort of supplement to get their heart pumping, because the Joseph
Gordon-Levitt-starri​ng
crime actioner involves equal parts bike messengers, baddies, and eye-popping stunts and slides.
The film sees Gordon-Levitt as bike messenger Wiley, who is tasked with delivering a package (simple), but who finds himself mixed up with all sorts of bad dudes when a crooked cop (Michael Shannon) sets out after to him to grab whatever is in that slim envelope that Wiley has tucked away in his shoulder-slung bag. As it applies to "Premium Rush," it looks like that pesky old "premium" term works twofold - it refers to the type of messenger service delivery (super ultra mega fast!) for Wiley's package and, I suspect, it also refers to a generalized adrenaline rush. Wiley looks like a danger junkie, but he might be in for much more than he'd like in the film. However, Wiley's terror is our gain, because "Premium Rush" looks like one hell of a fun ride.
And, as a bonus, the film just might establish the multi-talented Gordon-Levitt as something somewhat unexpected - action star!
"Premium Rush" opens on August 24. Check out the film's latest trailer, thanks to
Yahoo! Movies
, after the break.