'Book of Mormon' star to write 'Twins' sequel
'Triplets' would ostensibly star Danny DeVito, Arnold Schwarzenegger, and Eddie Murphy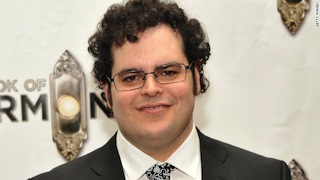 Note to Hollywood.
this
 is how you go about creating your long-in-the-tooth franchise revival: hire a Broadway actor and an internet script doctor to collaborate on the screenplay, make sure all the involved acting talents are at least 20 years past their peak popularity, rinse, repeat, then stand back and watch the box office pile up.
Or at least that would seem the plan for "Triplets," the rumored sequel to the Arnold
Schwarzenegger/Danny​
DeVito classic "Twins" that seems to be coming disturbingly closer to reality with every passing day. According to
The Hollywood Reporter
, long recognized as the definitive resource for all inherently lazy internet news aggregators—is there any other kind?—Universal has hired "The Book of Mormon's" Josh Gad and scriptshark.com's Ryan Dixon to craft the story and write the screenplay. Arnold and DeVito are rumored to return, with Eddie Murphy joining the cast as the previously unseen, unmentioned third twin. Er, triplet.
Will Gad's Broadway-honed comedic sensibilities and Dixon's years of mercenary script advice pay creative dividends down the line? Or will Hollywood look back on this as a cautionary tale, not to return to the
remake/sequel/update​/reboot
well so often? Only time will tell. More details as they become available...