New on Netflix Instant: 'Friend with Kids' inspire friends without
Plus 'Hustle and Flow,' 'Big Fish,' the 2002 'Nicolas Nickleby,' and more
"Friends with Kids" (2011), from director / writer Jennifer Westfeldt, stars Westfeldt and Adam Scott as the last two singles in their group of friends (Kristen Wiig, Maya Rudolph, Jon Hamm, Chris O'Dowd, Megan Fox, and Edward Burns), so they decide to have a baby together while dating other people. "It's an absurd idea on the face of it, as everyone around them understands," agrees MSN film critic Glenn Kenny. "But it's also a reasonably good premise for a postmodern screwball comedy, and Westfeldt and her excellent cast get a good amount of mileage out of it even as the film shamelessly resorts to the explicit poop gags that pretty much every film featuring babies (except, of course, "Babies") has nowadays."
"Hustle and Flow" (2005), the debut feature from Craig Brewer, stars Terrence Howard as a down-at-heels pimp who puts his all into his dream of becoming a rapper and inspires people around him along the way: Anthony Anderson as the high school friend who becomes his engineer and producer, Taryn Manning as his unwholesomely loyal number one girl, Taraji P. Henson his pregnant girlfriend who finds her voice during his recording sessions, and D.J. Qualls the geeky white musician who helps mold the sound.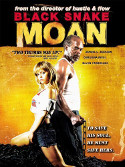 If audiences thought that was controversial, Brewer cranked it up for "Black Snake Moan" (2007), a feverish piece of cinematic juju bordering on camp. Christina Ricci shakes her barely-clothed booty all over a small southern town as a local nymphomaniac and Samuel L. Jackson as the retired juke-joint blues singer who tries to "cure" her. Call it artsploitation, with a little nudity and a lot of tease, stirred up with the promise of the forbidden splashed across all the promotional ads and trailers: a scantily clad, nubile young white girl chained up by an old black man with relationship and fidelity issues who likes to spout scripture.
"Big Fish" (2003) is a tall tale from director Tim Burton, a story of fathers and sons, stories and lies, and the meaning that lies between. Ewan McGregor, all charisma and confidence and unflagging energy, plays the young version of Albert Finney, acting out the hero role in the fairy tale adventures and feats of derring do he told his son (Billy Crudup).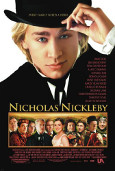 "Nicholas Nickleby" (2002), Douglas McGrath's adaptation of Charles Dickens' 900 page semi-autobiographica​​​ l novel, condenses, chops, and briskly skips through what's left of a dense pattern of improbably colorful characters, and still winds up a Dickens of a tale. Long before he became a motorcycle outlaw on "Sons of Anarchy," Charlie Hunnam took the lead as the lionhearted young Nicholas, taking on a cast that includes Christopher Plummer, Anne Hathaway, Romola Garai, Nathan Lane, Barry Humphries, Alan Cumming, Timothy Spall, Jamie Bell, and more.
More Netflix Instant picks at Videodrone
For more releases, see Hot Tips and Top Picks: DVDs, Blu-rays and streaming video for week of March 5