Trailer for 'Your Sister's Sister' Has to Tell You Something
Yup, it's complicated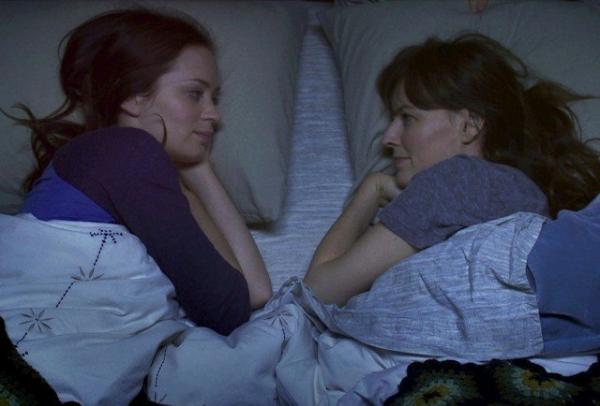 Indie darling Lynn Shelton returned to the festival circuit this year with her next film about complex, ever-changing relationships - "Your Sister's Sister." The "mumblecore" director first garnered substantial praise with 2009's "Humpday," and she looks to be back in fine form with her latest. Like "Humpday," "Your Sister's Sister" centers on an unexpected love triangle (and it again features Mark Duplass).
Duplass is Jack, heartbroken by the recent death of his brother (though, should this trailer play correctly, it looks like Jack's been a mess for awhile), who gets sent to a remote cabin by his best friend, Iris (Emily Blunt). The trip is meant to get Jack away from it all, but when he arrives there, he finds Iris's sister, Hannah (Rosemarie DeWitt) already ensconced, looking to heal her own pain. Complications ensue - many of which are shown in the film's first trailer. 
"Your Sister's Sister" opens in limited release on June 15. Watch the film's first trailer after the break.