Scoot McNairy Joins Steve McQueen's 'Twelve Years A Slave'
Will re-team actor with Brad Pitt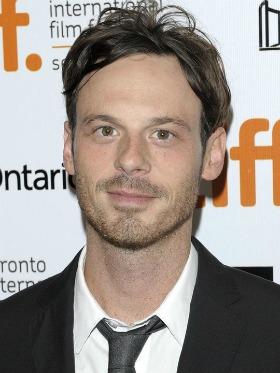 Rising star Scoot McNairy may still be coming off a Cannes high, but he's set to rise even more with his next casting.
Variety
reports that McNairy has landed a role in Steve McQueen's highly anticipated follow-up to "Shame," a true life tale called "Twelve Years A Slave." The film is based on the the heartbreaking tale of Solomon Northrup, a free man who was tricked into a job that ended up being a rouse to sell him into slavery. Chiwetel Ejiofor will star as Northrup, who eventually wrote a book that the film is adapted from. Michael Fassbender and Brad Pitt will co-star.
McNairy's role is an essential one - he'll play "a shrewd circus worker who masterminds" the abduction of Northrup. McNairy is good at playing rangy characters that can still garner sympathy, so it will be interesting to see what he can do with a role like this.
While the main roles in the film have been filled out for awhile, supporting characters are now apparently lining up, as Corwin shared the news that Paul Dano had also joined the cast
earlier this week
. Dano will be playing a brutal plantation owner in the film (hopefully tapping into the terror of his performance in "There Will Be Blood"). Additionally, Ruth Negga ("The Samaritan") and Adepero Oduye ("Pariah") have officially joined the cast.
McNairy caught the attention of Hollywood after his role in Gareth Edwards' low budget sci-fi indie, "Monsters" (which you should watch if you haven't already), and he's been lining up steady work in big projects since then. McNairy will next be seen in Andrew Dominik's "Killing Them Softly," Ben Affleck's "Argo," and Gus Van Sant's "Promised Land." "Twelve Years A Slave" will again see McNairy co-starring alongside Brad Pitt, who he recently worked with in "Killing Them Softly," which premiered at Cannes this week.