Natalie Portman Saddles Up for Lynne Ramsay's Next Project
The director of 'We Need to Talk About Kevin' readies a Western follow-up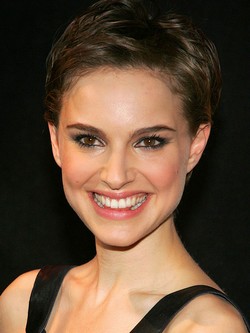 I didn't initially take to Lynne Ramsay's impressionistic directorial style with her 1999 debut, "Ratcatcher," but 2002's "Morvern Callar" grew on me a bit (due mostly to Samantha Morton's haunting, haunted performance), while last year's "We Need to Talk About Kevin" gripped me early and often (thanks in no small part to Tilda Swinton's tremendous turn).
Given her track record, I'm cautiously hopeful that Ramsay's next project, a Western titled "Jane Got a Gun," will find backers at Cannes this week, and knowing that
Natalie Portman is signed on
to star, I'd say that the odds are good. Portman will produce the film in addition to playing the lead, forced to protect her homestead when her outlaw husband returns home barely alive, with his own gang in pursuit.
Another strong female role for Ramsay to direct, in what would seem to be "Rio Bravo" meets "Meek's Cutoff"? I -- and maybe I alone -- would be down for that.