Actress Emilie François, Kate Winslet's Little Sister in 'Sense and Sensibility,' Takes a Different Path
The feisty Margaret Dashwood from Ang Lee's 1995 film has converted to Islam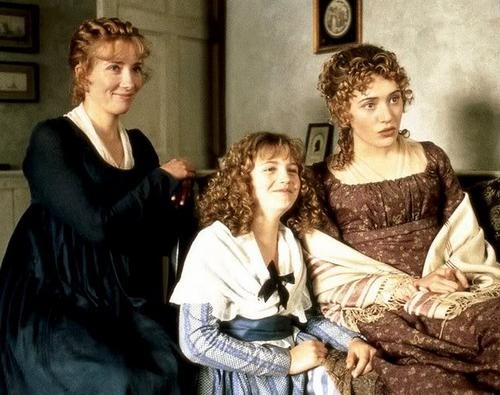 I've admitted before that I'm a huge fan of the ultimate "chick flick," Ang Lee's definitive version of Jane Austen's "Sense and Sensibility," released in 1995. Emma Thompson won an Oscar for her brilliant screenplay (based, of course, on Austen's work). She also played Elinor Dashwood in the film which starred Hugh Grant, Alan Rickman, Gemma Jones, Hugh Laurie, Imelda Staunton, Tom Wilkinson, and so many other great British actors.

After making her extraordinary film debut the year before in Peter Jackson's "Heavenly Creatures," Kate Winslet shined as Thompson's sister, Marianne Dashwood. She received her first of six Oscar nominations for the role. I always wondered what happened the youngest Dashwood girl, Margaret. 12-year-old Emilie François was so charming, funny, and smart in this pivotal role that I felt certain she'd have a movie career as rich as Thompson and Winslet's. But following two more roles in a couple of forgettable films, I never again heard a peep about the actress.
Until last night. I was listening a fascinating BBC report on British citizens who have become Muslims and was surprised to hear a profile of Emilie François—now known as Myriam Francois-Cerrah. The former actress explained that she was deeply affected and enraged by the events of 9/11, and as a result began to learn as much as she could about the Islamic faith. She herself was a skeptical Catholic who had a growing distaste for organized religion. But the more she researched Islam and read the Qu'ran, the more it resonated within her. Following her graduation from Cambridge in 2003, she shocked everyone around her by converting to Islam. Today she is an active and articulate spokesperson for Muslim understanding. Currently finishing up her doctorate in Middle East Politics at Oxford University, Cerrah appears often on the BBC and writes articles for publications around the world.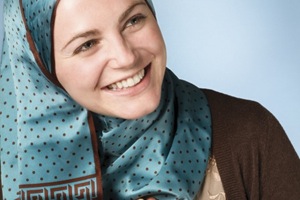 "As someone who'd always had a keen interest in philosophy," Cerrah wrote in one article, "the Qu'ran felt like the culmination of all of this philosophical cogitation. It combined Kant, Hume, Sartre, and Aristotle. It somehow managed to address and answer the deep philosophical questions posed over centuries of human existence and answer its most fundamental one, 'why are we here?'"
Not surprisingly, many of Cerrah's family members and friends thought she was crazy for converting to Islam, especially at this time. "I think many of my close friends thought I was going through another phase and would emerge from the other side unscathed, not realizing that the change was much more profound…I have never seen my conversion as a reaction against, or an opposition to my culture. In contrast, it was a validation of what I've always thought was praiseworthy, whilst being a guidance for areas in need of improvement."
Whatever you think about Cerrah's conversion, you can't help but notice how intelligent and thoughtful she is—what is it with those Dashwood girls? You can almost imagine Margaret Dashwood herself growing up to follow her own unorthodox passions in this way.
In addition to her studies, Cerrah has not ruled out acting in more films. But she would not consider participating in sexually provocative scenes and she would insist on wearing her hijab, or head covering, which would, to say the least, severely limit the parts she could get.
I find it impossible not to admire this woman, who is no blind follower—she freely discusses the difficulties she's had in certain mosques and in trying to be accepted by certain elements of the Muslim community. To read more of her excellent writing, you can check out her website here.
And for old time's sake, here she is in the original trailer for "Sense and Sensibility."
By the time Francois-Cerrah was extraordinary complexion of everything what was essential to standing on Hollywood's red carpet to attracting the world's people at her. but she was so lucky here she could realize Hollywood's red carpet not so good for getting Peace enough through daily life style, because mostly red carpet female stars have nothing to feel of shame at all. So Francois-Cerrah turns to green colour which is existence in famous university and possible to learn from there about perfect morality to live in the world respectful character. more on 
http://azmalhome.wor​dpress.com/2014/06/0​8/best-book/
Are you sure you want to delete this comment?