EXCLUSIVE: 'Mission: Impossible - Ghost Protocol' Poster Premiere
Ethan Hunt gets the team back together for the franchise's fourth installment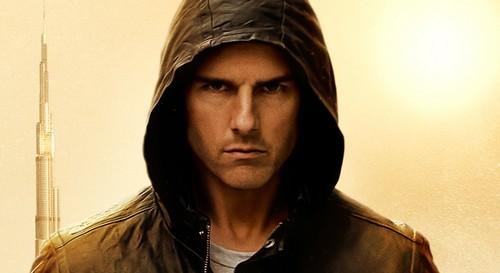 Strip away what anyone thinks of the first three "Mission: Impossible" films, and let's say the TV show too, just for good measure. If you told me that Brad Bird would be directing a live-action spy movie, I'd be there in a heartbeat. Oh, and J.J. Abrams is producing? Sold. The fact that it comes on the heels of what I felt was the best of the series so far is that much more encouraging.
So it's with that
pre-established excitement
in mind that we bring you this exclusive character banner from "Mission: Impossible - Ghost Protocol," featuring the newly disavowed IMF team of Ethan Hunt (Tom Cruise), Jane Carter (Paula Patton), Benji Dunn (Simon Pegg) and Brandt (Jeremy Renner) in the midst of clearing their names.

With action sequences shot in the IMAX format, "Ghost Protocol" will hit IMAX screens first on December 16th before opening everywhere on the 21st.
Are you sure you want to delete this comment?