'House at the End of the Street' Giveaway
Enter to win a $250 Best Buy Gift Card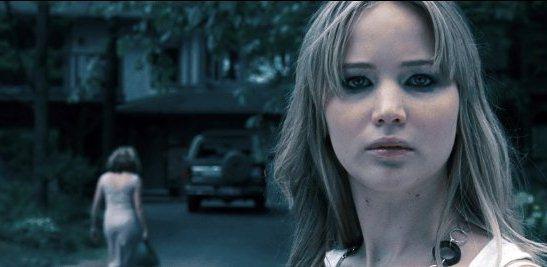 In honor of "House at the End of the Street" coming to theaters September 21, MSN Movies is giving away a $250 gift card from Best Buy.

Bing: More about 'House at the End of the Street'
Seeking a fresh start, newly divorced Sarah (Elisabeth Shue) and her daughter Elissa (Jennifer Lawrence) find the house of their dreams in a small, upscale, rural town. But when startling and unexplainable events begin to happen, Sarah and Elissa learn the town is in the shadows of a chilling secret. Years earlier, in the house next door, a daughter killed her parents in their beds, and disappeared - leaving only a brother, Ryan (Max), as the sole survivor.  Against Sarah's wishes, Elissa begins a relationship with the reclusive Ryan - and the closer they get, the deeper they're all pulled into a mystery more dangerous than they ever imagined.

Watch trailer: 'House at the End of the Street'
Enter to win by following these steps:
1. Like MSN Movies Facebook and follow MSN Movies Twitter
2. Tweet and comment the following message: I want to win the @MSNmovies #HOUSEATTHEEND prize!
3. Stay in touch with MSN Movies Facebook to see if you've been selected as the winner
Entries are accepted until Friday, September 28. Good luck, MSN Movies fans!
"House at the End of the Street" is out in theaters September 21.