Interview: Lane Kneedler, Associate Director of Programming of AFI Fest
On making a perfect mix of movies in the heart of Hollywood ...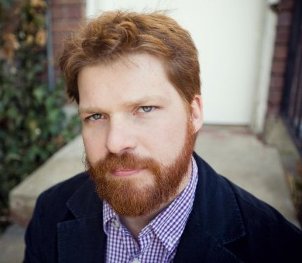 With a broad selection of programming drawn from the year's best film fests and also from a pool of big-studio would-be Oscar-season contenders, the AFI Film Festival -- currently ongoing in Los Angeles -- offers a seemingly never-ending stream of great films, with parties and talks and special events all with a stone's throw of the heart of Hollywood. We spoke with Associate Director of Programming Lane Kneedler about great movies, big movies and midnight movies, plus how AFI turns its alumni into assets for the benefit of a wholly free film festival that brings the best in the world to the people of Los Angeles.  
MSN Movies: What makes AFI what it is?
Lane Kneedler: Well, two things I think. I think we're sort of shaped by the forces of where we are in the calendar and where we are geographically. So being at the end of the year, we end up being a festival that shows a lot of stuff that's played at other festivals, sort of a best of the fest -- curating stuff from Sundance, Berlin, Cannes, Toronto, all those other great festivals and because mostly those looking to premiere new stuff are going to be starting in January and Sundance. So we're at the tail end, so we're not really premiering stuff in that similar way. And the other thing the calendar does for us is puts us smack at the beginning or middle or beginning-middle of award season so that sort of influences a lot of our galas and special screenings and sort of larger, more celebrity driven events.
Let's talk about the galas you have 'cause it's amazing. You've got "Life of Pi," you've got "Hitchcock," you've got "Lincoln," you've got a bunch of strong west coast debuts, and the world premiere of "Hitchcock."
Yup, "Hitchcock" is very exciting. You know it doesn't tell the story of his whole life; it just tells the story of the period of his life when he spent making "Psycho," which is also my favorite Hitchcock film so that's very exciting for me personally. Sir Anthony Hopkins playing Sir Alfred Hitchcock, it's pretty extraordinary. And then, like you mentioned before, Ang Lee; I'm such a huge Ang Lee fan. It's beyond exciting to have him back at the festival. We had "Crouching Tiger, Hidden Dragon" here, and I think it was the year before I started the festival so I felt like I just missed that amazing night. So it's a real thrill to have him back here for "Life of Pi."
AFI is now located at  the Mann's Chinese and the Mann's Six complex right at Hollywood and Highland. Is it nice to walk out of a film like "Hitchcock," which is so completely about Hollywood history, and be at one of the city's most famed and recognizable venues?
It is. It's really great, and there are all these scenes in "Hitchcock" that you'll see like lots of walk and talk on the sets on back lots and stuff, which is this very quintessential Los Angeles experience. So it's fun. I mean it's hard in Los Angeles to find a place that really feels very central and very sort of connective to bring all the disparate groups of Los Angelinos together, and I think we do a pretty good job there at Hollywood and Highland. It's a lot of fun and just a madhouse, too. It gets so crowded there during the festival; it's great.
BING: AFI l AFI Los Angeles 
Isn't that the great joke about L.A. as a city, that it's impossible to know where you'd want to have a riot?
(Laughs) Exactly.
Let's talk about the fact that you folks are doing midnight movies, which is a staple of a lot of film festivals. And it's a relatively new thing for you folks, right?
Yeah, it is relatively new. I mean, you know like I said before, we travel to a lot of festivals, we kind of take a lot of our curation and our programming tips from sort of what's been happening all year long. And one of the biggest festivals we go to is Toronto in September, where I think you know as well as I do that (Midnight Madness head and Programmer) Colin Geddes is probably one of the greatest living Canadians --  (laughs) -- just no qualifier needed, one of the greatest living Canadians. I mean he did such a great job with his midnight programming, and he gets the audience so riled up that we kind of wanted to bring some of that energy to our festival. And you know doing the free tickets thing, it makes it pretty easy to get people to come out and stay up late and see dark and disturbing stuff for free.
But I mean, isn't that a lot of the fun of the fact that AFI is a free festival? The fact that people can sign up and get tickets for free, that's got to be a big draw.
Yeah, and it seems to really fall in step in a nice way with what I think sort of a mission of most if not all film festivals are, which is exposing our audiences to talent early in their careers, helping to give a boost to new first and second time filmmakers, to our kind of just getting their legs in the film world. So doing that with the free ticket thing then opens it up in the other way so it allows the audience to sort of go out there and take more risks as well and become early fans of younger filmmakers and actors and directors from all around the world.
AFI is a teaching institution; a big part of AFI is alumni coming home. What's the shape of that this year? Who do you have as prior AFI eminences coming back to take part in the wonder of it all?
Our AFI alumni, we have a number of alumni peppered throughout various…
Disciplines.
…disciplines, yeah exactly. We have everyone from our little, not little, from our sorts programs. You know we have a couple films like "Nani" and "Narcocorrido, " which are filled with AFI alums. "Nani" and "Narcocorrido" are actually AFI thesis projects, so they're sort of the final product of the AFI Conservatory. And then we have films like "West of Memphis," the production designer, her name is Linda Sena, is an AFI alum. Larger films such as "Lincoln" has the cinematographer, Janusz Kaminski, is from the class of 1987.  
Do you go looking for AFI alumni or can you not help but hit them when you're booking films from the best of other festivals throughout the year plus the beginning of award season?
It's more the latter. You know, we kind of as we're premiering films keeping in the back of our minds like, "Oh, we've got to make sure we have some good alumni," and we don't want to make sure, it would be an oversight in many different ways if we had no AFI alumni at the festival. But luckily we are very lucky that our alumni are a very talented and eclectic group of people so we always end up with more than we knew. We actually send our list of all our credits down to the alumni office and we have them peruse it and come back to use with all of the hits. So yeah, it's really nice. I mean, we have like David Ebersole who is the executive producer of "Room 237."
Right.
He's a huge AFI fan who's been coming to the festival for a number of years, and so we're beyond thrilled to have him here with such a great movie as that, which is one of my favorites of the year.
What are some things that are off the radar a little bit, or if you could say to people, "Hey, we have a bunch of great films. Our programming staff is incredible, but if it were me I wouldn't miss a, b, and c ..." What would a, b, and c be?
Well, in sort of a general way, I always push people toward our competition, which is the New Auteur section. That's a really carefully curated section here. We only have nine films in there. It's an odd number because we did want to throw our shoehorn in anything, any excess. So we're really proud of those films. Those are all films that have won different awards at different festivals like Toronto and Cannes and Rotterdam and were sort of having them do a battle royale against each other to see who wins the grand jury prize out of that section. So that's one thing I would definitely point people towards.  A couple under the radar titles, there's a Mexican film, we have a ton of great Mexican films this year, but there's this one in particular called "Greatest Hits," which I really love a lot and it has a real sort of dry dead-pan comedic style to it. It's by the guy who made "Perpetual Motion" a couple years ago, and it's just got fantastic actors. There are a couple films that we, in the programming office, just will throw into the DVD player in the office and just have playing in the background all the time as we're working and talking, and that's one we've been watching over and over again here in the office.
And do you have a third pick?
Well, there's this American indie film called "Ape" in our Young American section. Our Young American section, you'll find a lot of stuff from South by Southwest and Sundance. But "Ape" is one that has not really played a lot. I think it's the U.S. premiere of "Ape." And the filmmaker's from the Midwest; he's from, Michigan I think. His name's Joel Potrykus, and I love "Ape." I love "Ape" for what it does and what it doesn't do, like it doesn't have any sort of romantic subplots. There's no sort of woman the main character is going after. He's just sort of troubled enough with his life and his job and where he lives that it doesn't try to shoehorn a romantic angle. I really like that a lot. And yeah, "Ape" is one that I think people are going to be very surprised about because very few people have seen it.
(The AFI Film Festival is currently ongoing in Los Angeles; for more information, go to afi.com. For more on movies, check the MSN Movies Facebook page and the MSN Movies Twitter feed.)