Are the Golden Globes Less Valid Than the Oscars?
For years, many have questioned the practices of the Hollywood Foreign Press Association, the group behind the awards show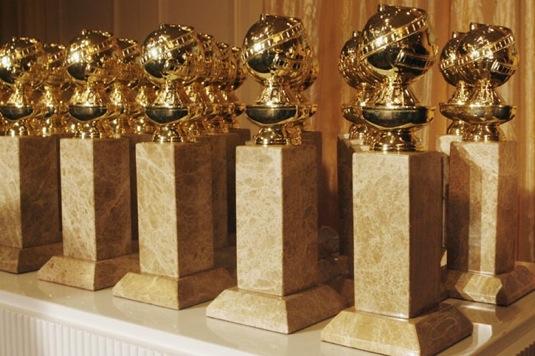 The nominations for the 69th Golden Globe Awards were announced this week—newspaper ads and electronic billboards are already blaring the number of nominations various films received. While it will be one of the first big awards shows of the new year (NBC will air the show live on January 15) and while some consider the nominations a window into the upcoming Oscar race, others imply that the reputation of the Globes pales by comparison. Selected by the very small (around 80 members) and some say questionable Hollywood Foreign Press Association, the awards have been beset by scandals and controversies since their earliest days. I still remember the infamous Pia Zadora affair when, in 1982, the actress was honored as "New Star of the Year" for her brilliant (*cough*) performance in the soft-core classic "Butterfly." Many thought that her billionaire husband, Meshulam Riklis, bought her the award. Oy.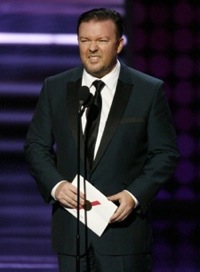 In some ways, the HFPA's shaky rep makes the awards show even more watchable than the sometimes staid Academy Awards. And now, with bad boy Ricky Gervais once again hosting, with his delicious tendency to slaughter the hand that feeds him, the show promises to be a real humdinger. Here's one Gervais quote from last year's broadcast: "I'd like to quash this ridiculous rumor going round that the only reason 'The Tourist' was nominated was so the Hollywood Foreign Press could hang out with Johnny Depp and Angelina Jolie. That is rubbish. That is not the only reason. They also accepted bribes." Now that's funny! 
Nikki Finke of Deadline refused to comment on the nominations this week because, according to her, "the Golden Globes have zero integrity…it's a completely meaningless awards show from a scandal-ridden organization on a network desperate for ratings." Ouch. Finke continues: "Hollywood filmmakers and TV producers who lavishly lobby the HFPA almost always score nominations. Stars win in direct correlation to their glamour quotient." She cites documentary filmmaker Vikram Jayanti, who, in his 2004 film, "The Golden Globes: Hollywood's Dirty Little Secret," called the group a bunch of "freeloaders" who know more about hors d'oeuvres than auteurs and select winners based on "who kisses butt best."
Does knowing this affect your desire to watch the Golden Globes? It does for me—with all these charges hanging in the air and the likelihood of ridicule and crazy upsets, I wouldn't miss it for the world!