'Lego' movie adds still more incredible voice talent
In other news, this 'Lego' movie is going to be great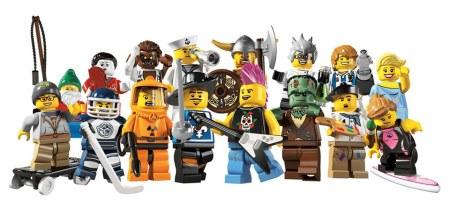 Wait, wait, let me just stop you right now. I know what you're thinking. A "Lego" movie? Really? Yes. A "Lego" movie. Really. And it's going to be great. "Lego: The Piece of Resistance" (that title! so charming and so funny!) comes to us from the "21 Jump Street" and "Cloudy with a Chance of Meatballs" filmmaking duo of Phil Lord and Chris Miller, a pair that have already proven to be especially adept at taking potentially tired properties and turning them into something very fresh and very funny. Can they do the same with their animated Lego feature? Most definitely. 

Already set to feature the voice talents of Will Arnett, Elizabeth Banks, Chris Pratt, and Morgan Freeman, the film centers on Pratt's Emmet, a regular ol' Lego man who is mistakenly believed to be the "MasterBuilder" and finds himself unwittingly pulled into a plot to save the universe. Banks and Freeman will both play "fellow travelers" on Emmet's quest, with Arnett set to voice Batman (because Lego also makes branded figures, including superheroes). 
If you're still not convinced that Lord and Miller's "Lego" movie is going to be something you're not going to want to, pardon us,
leggo
, the film has now added even more copious comedic talent to its ranks. 
Deadline Hollywood
reports the news (via
ComingSoon
) that Alison Brie, Will Ferrell, Liam Neeson, and Nick Offerman have all joined the cast of the currently-filming project. Brie will also play a traveler, with Ferrell set as the villain ("President Business"), Neeson as "bad Cop," and Offerman as a pirate also out to get the President. 
Yes, this sounds gloriously silly - but gloriously so.
"Lego: The Piece of Resistance" will open on February 28, 2014.