Soderbergh and Tatum Plan 'Magic Mike: The Musical'
Somehow this isn't a joke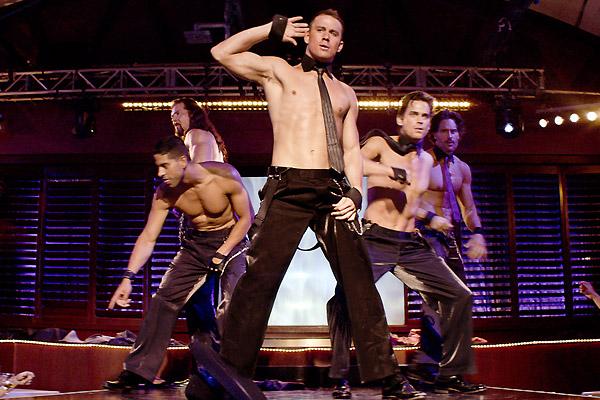 Stop us if you've heard this one before: Without even waiting to see whether "Magic Mike" is a success, director Steven Soderbergh and star/inspiration Channing Tatum are already planning on making (not a sequel, but) a Broadway musical out of the film.
Crazy? Inspired? Although we haven't seen the film—yet—we've slavishly watched its trailer over and over again about a hundred times, sometimes back-to-back, and can agree that the one thing it's missing (indeed, the only thing its missing) is campy musical numbers. No, not quality, any semblance of relevance to real life, or an army of exploding alien robots, what we—and, apparently, Soderbergh and Tatum—think "Magic Mike" really needs are more opportunities for its characters to spontaneously burst into song. (As opposed to spontaneously ripping their clothes off. Which the project already has plenty of.) 
We can only hope that this proposed but as-yet hypothetical "Magic Mike: The Musical" is staged in a more intimate setting than the typical Broadway theater. We're picturing a venue where the actors can perhaps leave the stage and perform amongst the audience, maybe on some type of catwalk-like construction, cabaret-style. Hmm... Where would you find such a place? But we digress. What do you think, Hitlisters? (Keep in mind that they made a musical out of "The Full Monty.") Would you go see a "Magic Mike" musical?
Count me out of that "we," mister! I've seen "Magic Mike," and it's
****
ing fantastic. Yup, it's about male strippers - but it's also a thoroughly Soderberghian affair (that's a good thing round these parts). While a Broadway musical could certainly play up the camp - it could also, well, not, probably because MM isn't very campy and it actually goes to some dark, human places.
Are you sure you want to delete this comment?