Interview: Matthew Lillard, Director of 'Fat Kid Rules the World'
The former "Scooby-Doo" actor brings the popular YA novel to the screen with sensitivity, compassion, and lots of humor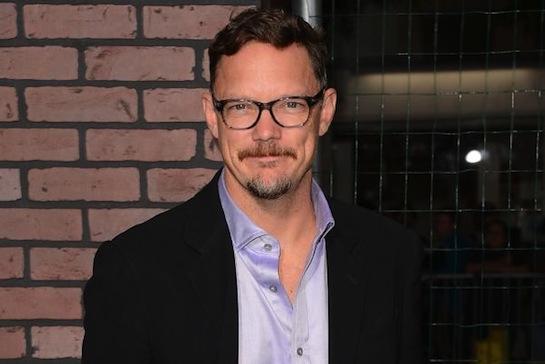 Remember Shaggy from the live-action "Scooby-Doo" films starring Sarah Michelle Gellar, Freddie Prinze, Jr., and Linda Cardellini? How about Stevo from "SLC Punk" or Stu Macher in "Scream?" Maybe you recall the guy George Clooney's wife was cheating on him with in Alexander Payne's "The Descendants?" Those characters were all played by Matthew Lillard. The talented actor has made his directorial debut with a poignant, heartfelt, and wildly entertaining indie film called "Fat Kid Rules the World." Based on the Young Adult novel by K. L. Going, the film shows adolescents as they really are, warts and all, not as Hollywood keeps trying to tell us they should be. Lillard gets stellar performances from his leads, newcomers Jacob Wysocki  and Matt O'Leary, as well as veteran Billy Campbell, and the film includes a kick-ass score by Mike McCready of Pearl Jam.

As the film opens, Troy, a suicidal, overweight 17-year-old, tries to throw himself in front of a bus, but is saved by a young musician dropout named Marcus. An unlikely friendship develops between the two, much to the consternation of Troy's strict father. Marcus may be pulling a fast one when he tries to get the musically challenged Troy to join his punk rock band, but the request begins a life-changing journey for both boys. 
I talked to Matthew Lillard about his new film, which won an audience award at this year's SXSW festival.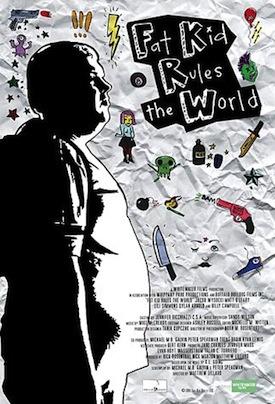 MSN Movies: When I first saw the film, I didn't realize it was based on a popular book. Are you the one who found the story and decided to make it into a film or did they come to you?
Matthew Lillard: A little bit of both, actually. I was hired to do the book on tape! When I did it I just fell in love with the main character. At the end of the session, I picked up the phone and found a way to get in touch with the author and just begged her to give me a chance to make the movie. That was TEN years ago!
Wow! At the time were you even looking for a project to direct?
No, not at all! But I've always been headed in this direction. I started my first theater company when I was 19. It was just a matter of things falling into place.
I think it's impossible not to be moved by these characters. It sure made me remember difficult parts of my own childhood. There are so many things in these flawed characters that we can identify with. Is that what attracted you to the story?
Oh, definitely, without a doubt! In truth, it's not really about a fat kid—it's about the kid on the outside who's looking in, the underdog. And that's why I was reduced to tears when I was reading it because I so related to what Troy was feeling. I wasn't obese as a kid but I was overweight, I had a learning disability, I had glasses and braces, I definitely didn't fit into the norm. That's how I ultimately found acting—the way Troy finds punk rock music. I identified so clearly with what he was going through.
I'm so sick of Hollywood movies that show this weird over-the-top kind of cartoon cruelty among adolescents that doesn't seem real at all. As if the real-life cruelty kids are capable of inflicting on each other isn't bad enough!
I totally agree with you. 100 percent. My goal was to make a movie that respected those kids. I think those over-the-top movies that don't respect their viewers, they're just completely false. It's like when you watch someone who's overacting. I never have a real emotional experience when I watch those big studio movies about teenagers—and I've BEEN in some of them! "She's All That" is the perfect example. Rachel Leigh Cook as the outcast? Really?
Of course your film never would have worked without such a perfect Troy and Marcus. How did you find those two actors?
Part of the condition of me getting to direct the feature was doing a short beforehand with the producers. They wanted to see if I could direct and if we could get along. Jacob Wysocki (who plays Troy) was one of the kids who came in to audition for the short. He was so fantastic that he became the lynchpin of the financing for the film! And then Matt O'Leary (who plays Marcus) just blew us all away in his audition. The interesting story is Billy Campbell who plays the dad. Getting him was like an act of God! I was begging agents to let some of their bigger stars play the role but none of the agencies would let anyone come in for it. Finally, three days after we started shooting, this one person at CAA said, "What about Billy Campbell?" I said, "Yes! Please!" So he came on the very next day and started shooting, and he was amazing.
I thought he was so perfect for the part. When it started I thought he was going to be this crazed, "Great Santini" abusive father but he was so much more than that.
Billy got that he was not some arch one-dimensional character. This is a guy who's desperately trying to do the right thing. He's very human.
And he so works as a former Marine.
It's funny—one of the things that was really important for me is that he had to have a flat top. Both Billy and Jacob. Jacob had this long pretty hair and the first day I said, "Dude, you gotta get a flat top" and he was like, "NOOOOO!" But it's a big thing in the book so he had to do it. So then Billy came to town and we were all going to dinner to welcome him and I had this whole speech prepared about how this guy had to have a flat top. So I get to the restaurant ready to give my pitch and find out that he had given himself one! He was so committed to that part!
I really think it's one of the best things he's ever done, I was moved to tears in several of those scenes between Troy and his dad.
The first time Billy saw the movie, we screened it at Vancouver Film School, I teach up there, and he came and saw it with about 150 kids. Afterwards everyone was applauding and he walked up and I said to him, "What do you think?" and he started sobbing in my arms. He was so proud of it!
That's great! Did you ever consider playing a part in the film yourself?
Oh, believe me, I was learning lines in between shot set-ups the first few days because we still didn't have a dad! And then later I did have a role in the movie but I cut myself out before we even finished the rough cut—it just didn't work!
I really appreciated the ending of the film, too. It's a happy ending on certain levels but nothing is tied up with a bow as it would have been in a typical teen movie.
It was very important to me that we not "fix" Troy's problems by the end of the film. We never wanted to say, okay, here's the answer, now he's happy, now he get's the girl, now he's skinny—we just wanted to leave it open-ended, like real life usually is!
Do you have a regular distribution deal for the film now?
We got a thousand TUGG requests in the last eight weeks which is a lot. And because of the success of that we now have a limited run in a bunch of cities.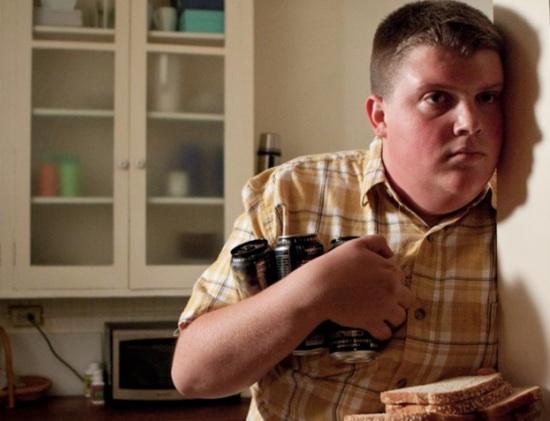 It was only when I realized how moved I was by your film that I started thinking how unmoved I am by the typical Hollywood movie about teens.

That's one of the great things about independent art, it speaks to you in different ways. We were lucky enough to be able to tell a story that is not watered down by the necessity of putting in an Anne Hathaway! In the studio version of this story Troy, would get the girl and everyone would be happy but reality is not like that! There was a time in our filmmaking history when we made big movies that were relevant and had a message but most of that has been beaten out of us by numbers and bottom lines.
You've been getting a lot of very high-profile parts lately. You were great in "The Descendants" and you just had a nice part in Clint Eastwood's "The Trouble with the Curve." Are those sets worlds apart from your experience on this film?
Oh my God. I just did an episode of "Criminal Minds" and their craft services budget for one day was more than the budget for our entire film! When you're on set with Alexander Payne you get to stop and wait several hours for the perfect light. It's just a different experience. In a little movie like ours where you don't have any money, you just adapt to whatever comes up!
"Fat Kid Rules the World" opens in Los Angeles on October 12 and will be available on VOD and iTunes on October 25. Click here to see a list of other cities where it will be playing.