Ron Livingston Joins Increasingly Great Cast of 'The Pretty One'
Will star alongside Zoe Kazan and Jake Johnson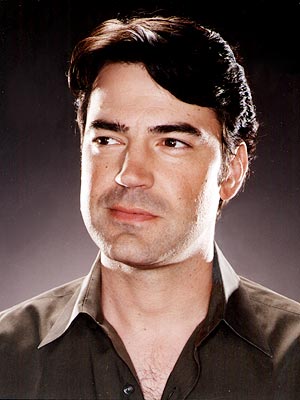 Fans of indie it girl Zoe Kazan are already due for a treat later this summer, when the actress' latest project, "Ruby Sparks," opens (in limited release on July 25). Kazan pulls double duty on "Sparks," having also penned the script for the film (which will see her again acting alongside her real-life boyfriend, Paul Dano). But if you're already looking forward to a new Kazan project, it doesn't get much better than "The Pretty One."
The script, written by Jenne LaMarque (who will also direct the film), made the 2011 Black List (a list made up of the most well-regarded unproduced screenplays in Hollywood, and essentially a giant seal of approval for scripts looking to get made) and was also a finalist for the Nicholl Fellowship and Zoetrope screenplay contest. The film centers on a pair of night-and-day twins (Kazan), and the fallout after the more introverted of the two is mistaken for her outspoken (and, incidentally, also recently dead) sister and decides to just live as her. Of course, things don't go entirely to plan, and it's made all the more complicated when the disguised twin falls in love with her sister's offbeat neighbor (up-and-coming comedic talent Jake Johnson). 
Deadline
now reports that the
already-excellent-so​unding
"The Pretty One" is getting even better, as Ron Livingston has now joined the film's cast. There's no word on who Livingston will play, but with the film already filming in Los Angeles, it looks like we'll be hearing much more about this project very soon.