'Brave Little Toaster' Remake On The Horizon
Why is this happening?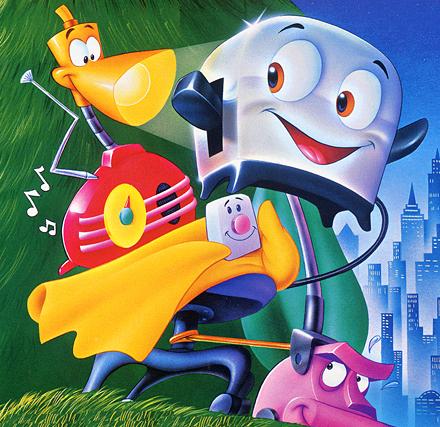 According to
The Wrap
, Waterman Entertainment has acquired the rights to "The Brave Little Toaster," and plans on remaking the film as a CGI/live-action hybrid, a la "Alvin and the Chipmunks," "Yogi Bear," and various other cinematic abominations that have mysteriously made hundreds of millions of dollars worldwide.
Why would anyone remake a
better-off-forgotten​
children's animation from 1987? Several theories abound: 1) Hollywood has collectively embarked upon a secret quest to remake every movie ever made to somehow stave off the seemingly inevitable Mayan apocalypse, 2) Waterman Entertainment is run by a bunch of shrewd, cold-hearted cynics, and is trying to capitalize off of anything that has even a shred of brand recognition, or 3) creative bankruptcy.
What do you think, Hitlisters? Got any other theories? Could "The Brave Little Toaster" really be just a great story that deserves an updated re-telling, featuring prominent—nay, ubiquitous—product placement and a strong supporting role for the iPhone 5? Or is this just yet more evidence of our cultural malaise, if not the slow decline of Western Civilization? As always, let us know in the comments, or tell us on MSN Movies 
Facebook
 and MSN Movies 
Twitter
.
Are you sure you want to delete this comment?