Videodrone Announcement: 'The Hobbit: An Unexpected Journey' slated for March disc release
The first leg in Peter Jackson's journey to through Tolkein's adventure arrives on Blu-ray and DVD on March 19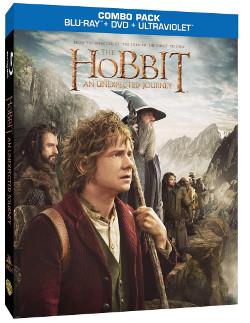 The anticipation is not quite at the level of "Lord of the Rings" but you can bet that "
The Hobbit: An Unexpected Journey
" is going to be a big seller on Blu-ray and DVD, especially for those looking to complete their Tolkein-on-film sets.
Warner will release the film on DVD, Blu-ray, and Blu-ray 3D in multi-disc sets packed with more than two hours of bonus material on Tuesday, March 19.
And for those who can't wait, it will be available for digital download from online retailers (including iTunes, Xbox, PlayStation, Amazon, Vudu and CinemaNow) a week earlier, on Tuesday, March 12. (No word on whether the extras come in the digital package.)
This is the same version that played in the theaters, but we're talking about Peter Jackson here, a filmmaker with a track record of revisiting and extending his films and an obsessive chronicler of his endeavors. I wouldn't be at all surprised to see an extended version of "The Hobbit" arrive in the future with epic documentaries and multiple commentary tracks and other supplemental goodies, perhaps after the entire trilogy is released to theaters. I'm just sayin'...
Me, I'd kind of like to see a shorter, breezier edit that moves things along with a little less gravity, but I'm not holding my breath on that.