Universal To Resurrect, Reboot 'The Mummy'
Totally necessary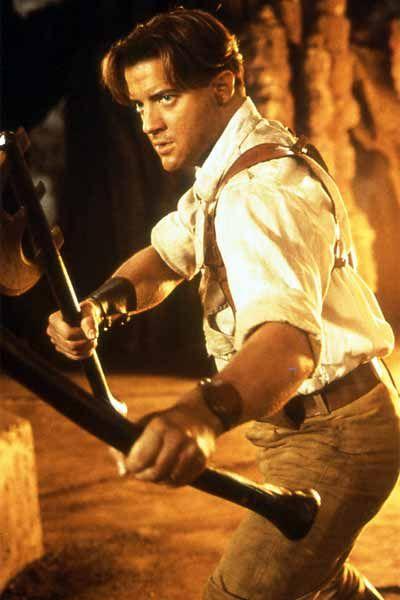 It's the franchise that just won't die! No, we're not talking about "The Fast and the Furious," or even "American Pie"—although we very well could be—we're talking about "The Mummy," which Universal is evidently planning to reboot. The previous three films in the franchise made a combined $1.2 billion, so why not?
What's that, you say? The Hitlist is actually advocating
for
a reboot of a remake? (The "original" 1999 "Mummy" was already a remake of 1932's "The Mummy.") Well, and as much as it pains us to admit—and we loved him in "Crash" and "George of the Jungle"—Brendan Fraser isn't exactly a movie star anymore. And the first "Mummy" film was, by and large, some good, clean fun. Minus the atrocious acting and vaguely racist overtones. So again, why not?
What do you think, Hitlisters? What other movies from the not-so-distant past should Hollywood just suck up its pride (hah!) and remake/reboot already? "Ocean's 11?" We'd say "Jurassic Park," but they're still making sequels to those. In theory. "The Terminator?" As always, leave your suggestions in the comments...
[via
THR
]

I loved the first Mummy movie..  If they could go back to that... would be a great movie... lots of scenery.. good story line.   If they replace Brendan Frasier... better be someone good.. otherwise it will kill it for many... was bad enough when Rachel Weisz was not on the last ones.   Original people.. or has to be a very good story involving another cast.
Are you sure you want to delete this comment?