Cameron Crowe, John Cusack to Reunite for 'Say Anything' Sequel?
Director blithely mentions the obscure possibility, fans rejoice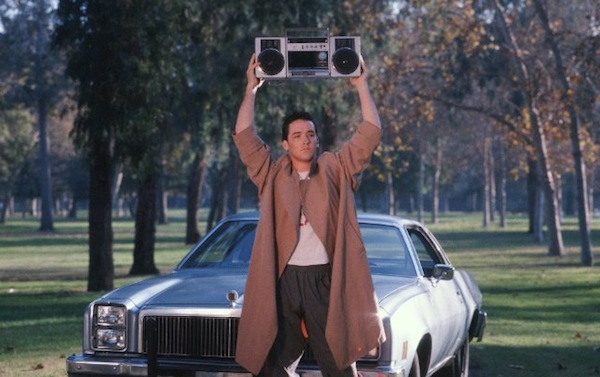 Could director Cameron Crowe reunite with star John Cusack to make a sequel to perhaps his most beloved work?
According to
Hitfix
, the answer is an equivocal maybe.
A (courageous, enterprising) reporter at the Television Critics Association press tour apparently asked Crowe about the possibilities of a "
Say Anything...
" sequel. "It's the only thing that I've written that I would consider doing that with," Crowe demurely responded. "I've thought about it from time to time and talked about it with John Cusack once and just said this is the only story that I kind of think there might be another chapter to that at some point."
While Crowe is enjoying a bit of a creative renaissance recently—with documentaries about
Elton John
and Pearl Jam in the can, plus his upcoming Matt Damon family film "
We Bought a Zoo
"—Cusack's assured involvement would probably be necessary for any sequel to see the light of day.
What would a "Say Anything..." sequel be about, anyway? John Cusack and Ione Skye as a middle-aged married couple struggling through the early onset of Empty Nest Syndrome as their youngest daughter makes ready to go abroad for college? A single Lloyd Dobler realizing he's grown up to be a used car salesman, and suffering through a debilitating—and
hilarious—existentia​l
crisis? Which he responds to by deciding to track down Diane Court, his high school sweetheart, to regain the lost purpose of his life? Or will it find him as a groggy, misshapen old man seeking to regain the triumph of his youth through one last go-round on the kickboxing circuit? With characters this rich, and twenty years of potential life experiences to draw from, the possibilities would seem endless. 
What do you think, Hitlisters? Excited by the prospects of a "Say Anything..." sequel? Would you be in favor of John Cusack and Cameron Crowe reuniting under any pretenses? Or is this idea as dated as the trenchcoat and boombox? Let us know in the comments.