George Clooney might star in '1952,' a film no one knows much of anything about
It will involve aliens? Probably?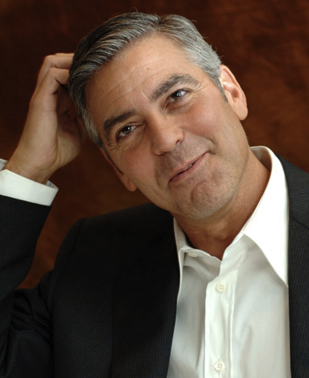 When it comes to mysterious projects that have yet to even get the official Hollywood greenlight, sometimes the only way to even remotely quantify them (a losing battle, to be sure) is to consider what we do know and value-judge that. Basically, to totally speculate.
What we know about Disney's "1952" is that we don't know much of anything. Beyond that, however, we do know that "Mission: Impossible - Ghost Protocol" and "The Incredibles" director Brad Bird is set to helm it (good), that it's been penned by Damon Lindelof and Jeff Jensen (with Lindelof's involvement proving to be bad after what he did to "Prometheus" and Jensen's proving to be decidedly neutral), and that it's been classified as "a 'Close Encounters of the Third Kind'-esque story following a man who makes contact with aliens on Earth (okay?). Is there any way that "1952" could tip its scales back to positive? How about maybe adding George Clooney as its lead?
Variety
reports that Clooney is currently negotiating to star in the film, which would make perfect sense, as Disney reportedly views the film as "a high-profile tentpole." Of course they'd want to put some major star power behind it, and Clooney is nothing if he is not star power with actual talent. As of now, that's all we know - which is still scarce little - but expect Clooney's potential involvement to add even more heat to "1952."

It might be worth noting that it was in the early 50's that George Adamski claimed to have met with aliens from Venus and Mars.  Could have been around 1952 that it all started.  Adamski claimed he met them at a coffee shop where they ate peanut butter sandwiches and drank coffee, until one day they took him up in their flying saucer.  He claimed he went to both Venus and Mars.  I think it would make for an interesting movie.
Are you sure you want to delete this comment?