Gary Ross Picks Peter Pan Prequel as 'Hunger Games' Follow-up
And why not? Good for him!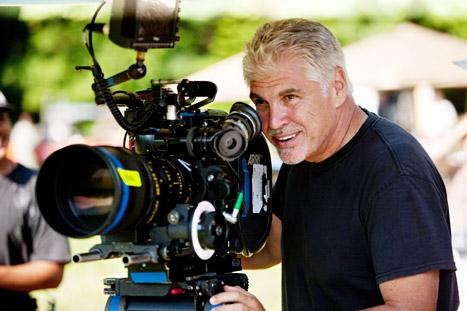 Since Gary Ross unceremoniously dropped out of — or was fired from, or whatever — "Catching Fire," the hotly anticipated sequel to his own hotly-received "The Hunger Games," seemingly everybody — or at least his agents and family—has been wondering what he would do next. Would he go off and make a Jack Ryan movie, like erstwhile "Thor" director Kenneth Branagh? Er, probably not, since there are only so many of those to go around. Would he sit around on his millions doing nothing, like "Harry Potter" helmer David Yates? Or would he fade away into respectable obscurity, like "Avatar" auteur/recluse James Cameron?
According to
Deadline
, the correct answer is "none of the above," as it seems Mr. Ross has chosen to next direct a sort of proto-"Peter Pan" prequel — ponderously titled "Peter and the Starcatchers" — for Disney. This won't be one of those hip, stylish neo-gothic or otherwise updated retellings, a la the recent "Alice in Wonderland," "Snow White" or "Snow White and the Huntsman," or the upcoming "Jack The Giant Killer" or "Maleficent" or... No, this will be straight up fantasy, more or less faithful to J.M. Barrie's vision as far as time and place and tone. It
will,
however, be competing with
 another
 Pan movie, "Neverland," headlined by up-and-coming megastar Channing Tatum. Because of course it will. That's just the way of things.
What do you think, Hitlisters? Shocked that two "Pan" flicks are in the offing? Completely unsurprised? And who should Ross target to play the younger Peter? Besides, um, Channing Tatum? Could he rope Jennifer Lawrence into playing Tinkerbell, or whomever? More details as they become available...

"Peter and the Starcatchers" is a series of YA books written by Dave Barry & Ridley Pearson and has been turned into a very successful Broadway show.  Hollywood is just now catching up.  Now, whether the film will be based on the books or the stage show, I don't know, but I'm looking forward it! 
Are you sure you want to delete this comment?