Is Noah Baumbach Readying 'The Corrections' for an HBO Mini-Series?
Familial disaffection from Baumbach? Sold!
Filmmaker Noah Baumbach has had a number of attachments since last year's "Greenberg," but this may well be the most interesting of those (including "Madagascar 3" and a seemingly stalled "While We're Young"). Baz Bamigboye at the Daily Mail (thanks to The Playlist for digging it up) recently posted a tantalizing little rumor that the writer and director was working on a adaptation of Jonathan Franzen's 2001 novel, "The Corrections," for a possible series for HBO. The piece also held that Anthony Hopkins may be a "possible contender" to play the patriarch of Franzen's family drama, Alfred Lambert. Another casting possibility for Albert? Donald Sutherland.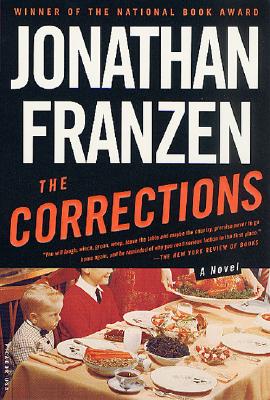 Nearly a decade ago, way back in 2002, producer Scott Rudin, director Stephen Daldry, and screenwriter David Hare set up a feature adaptation for the book at Paramount, but nothing ever came of it. If the project does have to go the television route, some sort of mini-series at HBO with Baumbach seems like a solid way to go. These are all just whispers at this point, but rumors of such an incredible team behind such a desired adaptation are music to my ears.
The 2001 novel garnered all sorts of critical and popular acclaim for Franzen, earning him a National Book Award, a finalist slot for the 2002 Pulitzer Prize for Fiction, a spot on Oprah Winfrey's Book Club (though Franzen later expressed discomfort at the distinction and bowed out of appearances on her show), all while becoming one of the decade's best-selling works of literary fiction.
The book follows the Lamberts, a typical American family of five on the outside, that's severely dysfunctional on the inside. Moving back and forth across time periods, and told through the voices of different members of the family (Albert, wife Enid, and their kids Gary, Chip, and Denise), the novel shows where everything went wrong for the Lamberts, particularly for Albert, a meticulous man who begins to suffer from Parkinson's disease in his later years. It's not a feel-good work.

Franzen's follow-up, 2010's "Freedom," serves as a comparable selection to "The Corrections." Another bestseller, that novel told an even longer and more complicated story about yet another damaged family.