Interview: Maïwenn, Writer/Director of the French Drama 'Polisse'
The filmmaker's third film won the Jury Prize at last year's Cannes Film Festival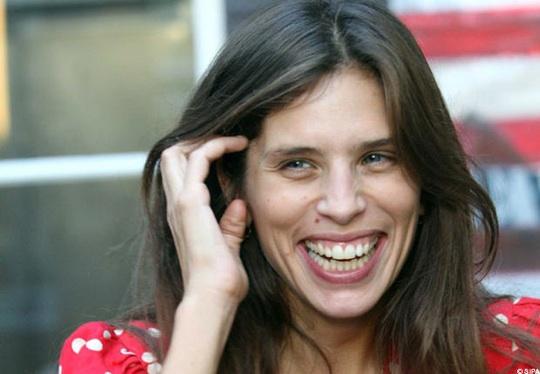 Francophiles, rejoice! It's turning out to be a banner year for excellent French films that are hitting our shores (if you're lucky enough to be in a city that appreciates foreign films). The newest import from la belle France is a taut psychological drama called "Polisse" (meant to be a child's spelling of "Police") about a group of hardscrabble police officers working in a Child Protection Unit in Paris. In the course of their work, the officers must deal with everything from underaged Gypsy pickpockets to the most heinous child molesters, pedophiles, and abusive parents you can imagine. The professionals in this close-knit group have learned to balance the grisly aspects of their work with a kind of gallows humor but some are unable to keep the stresses of the workplace out of their personal lives. A young photographer (played by Maïwenn herself) enters this intense world to document the activities of the group. Will she remain objective as she follows the officers in their work or will her presence be a breaking point in the already taut environment?
"Polisse," Maïwenn's third film as a director, was nominated for 13 César Awards and won the Jury Prize at the 2011 Cannes Film Festival. The film features a phenomenal ensemble cast including co-writer Emmanuelle Bercot, Karin Viard, Marina Foïs, Nicolas Duvauchelle, Frédéric Pierrot, and French rapper Joeystarr. I spoke with the director in Los Angeles.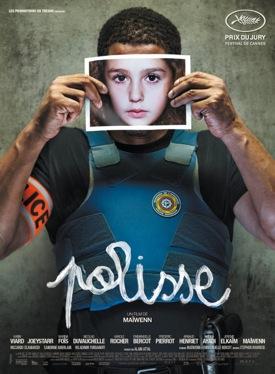 MSN Movies: I know that you spent a lot of time with an actual Child Protection Unit in France. Did you feel a bit like Melissa, your character in the film, when you were shadowing their activities? Did any of the officers resent you for being there or were they mostly supportive of your efforts to make a film about this difficult line of work?
Maïwenn: To be honest, they weren't very supportive at all, most of them were kind of rude to me when I started my internship. I think they were suspicious of me as a woman director who wanted to make a movie about cops.  
It seems like this particular field in law enforcement has more female officers than other divisions, no?
Yes, but because these women have to constantly prove their worth in this male-dominated world I'm afraid many of them are very competitive and not exactly welcoming to other women, including me!  
Some of the things these officers see on a daily basis are beyond upsetting. When you were researching this material, were you surprised at what you found? Was it worse than you thought it would be?
You know, I was shocked almost every day. I had a feeling before I started the internship that it was going to change my life. I think the day I freaked out the most was when I spent time with the Internet group because then I saw the actual images that were out there. Horrifying stuff.
There are scenes in the film in which we see the humor that the officers use to get through the day, some of it wildly inappropriate. Did that reflect what you saw among the real cops?
Absolutely. When I started there, I thought, "Oh my God, I can't stay here another minute with these people making jokes in front of me about a girl in the next room who just told them how she was raped. How can they do that?" But after a few days I understood this kind of humor. It's like a survival technique. What they're hearing every day is so awful it's something they do to let off steam.
The characters in the film are very skilled in their jobs but they all have deep flaws and many of them have personal lives that seem to be crumbling before their eyes.
It was very important to me to show this group of people not as heroes but as real human beings. Yes, the work they're doing is very important and some of them are quite heroic at times. But I also saw racism, homophobia, and many other human flaws. It's like looking at a group of people in any job but at a higher level since the stakes are so high.
The children in the film were remarkable. Did they fully understand what the film was about?
Oh yes. I explained the story to them during the casting process. I asked them to talk about why they wanted to be in a movie like this and they all mentioned how it was based on actual cases involving real children. Even though they're kids, they all had a political consciousness about it.
In the film, your character felt she had to wear glasses and keep her hair tied back in an effort to be taken more seriously. Could you relate to that? Do you feel you've had a hard time being taken seriously as a filmmaker?
Honestly, I don't think I have been taken seriously until now! But I never tried to change my appearance like Melissa does. It never really affected me. I truly don't give a damn what people think about me, I've never given it a second thought. And that's why I've been able to do three movies in five years!
On the other hand, even though I don't alter my appearance because of what others might think, I will say that when I'm directing, I don't dress as I normally do. It's more a question of respecting the other actors. Can you imagine if I came onto the set wearing a tiny, sexy dress with lots of make-up on and high-heeled shoes? My actors have to feel that I'm there 100 percent for THEM, not that I'm trying to be the center of attention myself!
I don't want to give anything away, but the ending of the film is pretty shocking—so much so that the entire audience gasps in disbelief. Did you always plan to end the film in such a way?
Yes, that's the reaction I was hoping for at the end. I wanted to show that people doing this work can be so vulnerable, so close to the edge, that if they were not in stable situations at home, it could be very dangerous for them.
Ultimately I think it's a hopeful story. Do you think it mirrors what Child Protection Units in other parts of the world are like?
I really don't know but I hope that people doing that work here go see the film, I'd love to know what they think.
So you haven't made contact with such people in other countries?
Oh no, it was already so difficult in France, I'm not sure I'd try it abroad!
"Polisse" is currently playing in select cities.