'Rise of the Guardians:' Preview of visit to DreamWorks Animation
Including a video feature on the making of the film based on the books by William Joyce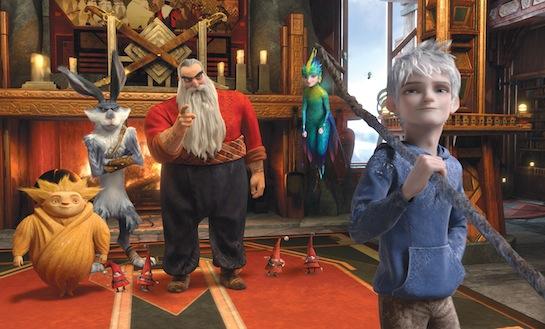 I had the pleasure of visiting the bustling studios of DreamWorks Animation in Glendale, California, this week in anticipation of the release of their spectacular new 3D computer-animated film based on William Joyce's "Guardians of Childhood" books. In addition to seeing the completed film, which is unlike any CG-animated fantasy you've ever seen, we were able to talk to director Peter Ramsey, executive producer Guillermo del Toro, and many of the other talented folks who have been working for over four years to bring this state-of-the-art adventure film to the screen.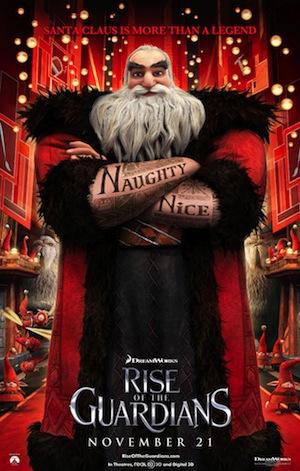 "Rise of the Guardians" had its roots in a simple question that William Joyce's six-year-old daughter asked him 14 years ago. "Do Santa Claus and the Easter Bunny know each other?" After thinking about it, the award-winning author and illustrator answered his daughter with a resounding "Yes!" and started dreaming up a world that explored the relationships between many of the iconic fantasy figures of childhood...but with a decidedly original spin. Let's just say these are far from the cute and cuddly depictions of the legendary figures you may be used to! When we spoke to Guillermo del Toro, he described the genesis of Joyce's Santa Claus character called North. "He's not the jolly, soft, rosy-cheeked 'Saturday Evening Post' safe Santa," del Toro explained. "He's a guy who has obviously been in a couple of brawls, he's a guy who's seen a couple of tattoo sessions, he's a guy who can grab a scimitar or sword and get into it—he has the energy of a Cossack!" 
Now, with a screenplay by Pulitzer Prize-winning playwright David Lindsay-Abaire ("Oz: The Great and Powerful," "Rabbit Hole"), based on an original story by William Joyce, "Rise of the Guardians" brings together Santa Claus (Alec Baldwin), the Easter Bunny (Hugh Jackman), the Tooth Fairy (Isla Fisher), and the Sandman as a group of powerful Guardians whose mission is to protect the innocence and imagination of kids of all ages. When the evil bogeyman Pitch (Jude Law) conjures up a plan to rob children of all their hopes and dreams, our beloved crusaders recruit a reluctant Jack Frost (Chris Pine) to help them save the world. This incredible journey takes viewers from the frigid landscapes of the North Pole to the rooftops of Shanghai to a small New England town where childhood innocence is in danger of being snuffed out by Pitch's malevolent forces. This is an utterly unique take on our childhood heroes and it packs such an emotional wallop that—I admit—it brought me to tears!
Bing: Rise of the Guardians | William Joyce
I'll share a lot more details about my visit to DreamWorks next week. For now, take a look at this video (after the break) on the making of some of the jaw-dropping effects in this stunning film.
"Rise of the Guardians" opens on November 21, 2012.