Five Films to Celebrate Charles Dickens' 200th Birthday
The great English writer inspired over 300 film adaptations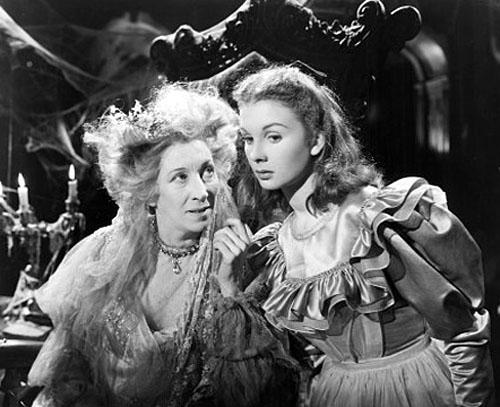 Today marks the bicentennial of Charles Dickens' birth. When he was born on February 7, 1812, of course, no one could have anticipated the invention of film and television, much less that Dickens would be responsible for more productions in those media forms than almost any other writer in history.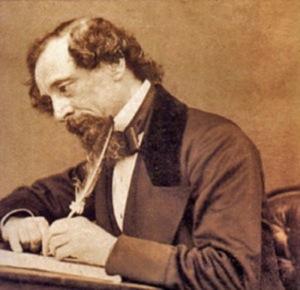 From the earliest days of cinema, Dickens' work was fodder for dramatic interpretation. The earliest Dickens film, "The Death of Nancy Sykes," a short based on material from "Oliver Twist," was made in 1897, less than three decades after the Victorian writer's death. Dozens of silent shorts and full-length films followed and then literally hundreds of sound adaptations, covering all of Dickens' works. Though he wrote less than two dozen major novels (many appearing first in serial form), they have all been adapted again and again throughout the history of motion pictures. And it looks like each new generation will retell his marvelous stories for as long as movies continue to be made. Later this year, for example, we will see the umpteenth version of "Great Expectations," this one directed by Mike Newell and starring Ralph Fiennes and Helena Bonham Carter (as a deliciously crazy Miss Havisham), as well as an unusual 3D acrobatic version of "Oliver Twist" directed by Matthew Parkhill with Fagin's gang of orphans using "free running" skills to leap across London rooftops.
We all have our favorite Dickens' adaptations. Here are my top five (in order of their chronological release) that I plan to watch as part of my tribute to the literary master's 200th birthday.
"David Copperfield" (1935). There may be TV mini-series of this tale that are more faithful to Dickens' classic but I can't help but be partial to this early MGM film, directed by the legendary George Cukor and starring Freddie Bartholomew, W.C. Fields, Lionel Barrymore, and Elsa Lanchester. And don't forget the tense scene in "Gone With the Wind" when Olivia de Havilland's Melanie is reading "David Copperfield" aloud as they wait for Clark Gable, Leslie Howard, and the other men to return home.

"A Tale of Two Cities" (1935). Also reaching back to the golden age of movies, I'm a big fan of director Jack Conway's elaborate interpretation of Dickens' story of the French Revolution starring the great Roland Colman along with Reginald Owen, Basil Rathbone, Edna May Oliver, Elizabeth Allan, and Blanche Yurka.

"A Christmas Carol" (1938). Okay, I know a lot of purists prefer the 1951 British version of this classic story which stars Alastair Sim as Ebenezer Scrooge, and I love that one, too, but I have a soft spot for the earlier MGM version starring Reginald Owen, largely because of the family playing the Cratchits—Gene and Kathleen Lockhart and their young daughter, June (of later TV fame, who is still with us at the age of 86), as well as the unusual casting of the various Christmas ghosts (including Leo G. Carroll and a teenaged Ann Rutherford).

"Great Expectations" (1946). Again, you may think there are later, more faithful versions of this story (probably not the 1998 film with Ethan Hawke and Gwyneth Paltrow) but I love this David Lean film. I admit that what stands out most in my memory are the brilliant scenes involving Jean Simmons as the young (and vicious) Estella. The film also benefits from the presence of John Mills as grown-up Pip and the great Alec Guinness as Herbert Pocket. This movie put 17-year-old Simmons on the map and she enjoyed an illustrious career until her death in 2010.

"Oliver!" (1968). I'm sure plenty of Dickens scholars loathe this gaudy musical version of "Oliver Twist" but I could watch the film (a rare musical Best Picture Oscar winner directed by Carol Reed) again and again. Ron Moody repeated his Broadway success as Fagin, Oliver Reed was a dastardly Bill Sykes, Shani Wallis the perfect Nancy, and Jack Wild and Mark Lester very appealing as the Artful Dodger and young Oliver. I attended a reunion screening of this film at the Motion Picture Academy a few years ago and learned some interesting tidbits from the players, including the fact that the late Oliver Reed was sleeping with half the dancers in the cast and Mark Lester was secretly dubbed…by the producers' daughter!

Hold it, what was I thinking? No mention of "Bleak House," "The Mystery of Edwin Drood," "Our Mutual Friend," or "Nicholas Nickleby?" And what about the loopy versions of Dickens' classics involving animated cats, dogs, the Flintstones, the Muppets, or the guys from "Beavis and Butt-Head" and "South Park?"
What will you be Netflixing on this special day?