Exclusive Trailer for 'The Odd Life of Timothy Green': A New Family Grows in Unexpected Ways
Is anything truly possible with love?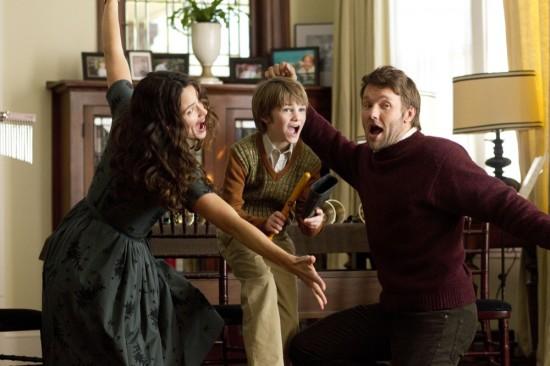 If there is one studio that we can rely on to make an unexpectedly moving and original family film, it's Walt Disney Studios. The studio will end the summer season with Oscar-nominated filmmaker Peter Hedges' ("What's Eating Gilbert Grape," "Dan in Real Life") next project, a magical little family film called "The Odd Life of Timothy Green."
The film stars Jennifer Garner and Joel Edgerton as Jim and Cindy Green, a charming couple who have everything they could possibly ask for - except a child. Desperate for a baby and heartbroken at their seeming inability to have one, the Greens put all their wishes and desires and hopes into a small wooden box. And then they bury it in their garden. And then something sprouts. Is the mysterious boy who appears in the middle of a late night rainstorm really their child? Did he really grow from their love (and, um, the rain)? Does it even matter?
"The Odd Life of Timothy Green" opens on August 15. Check out our new exclusive trailer over at its page on
MSN Movies
.