Brett Ratner's Dwayne Johnson-led 'Hercules' to bow August 8, 2014
So mark your calendars appropriately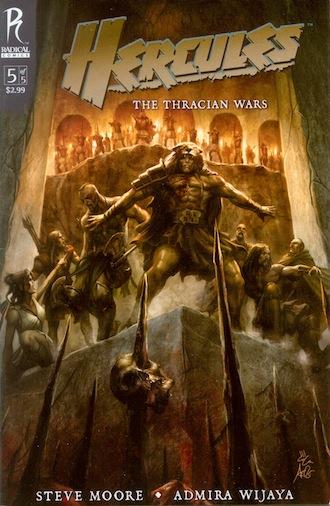 Indicating that the end of next summer might be a good time to stay home and read a book, mow the lawn, or finally go on that month-long silent retreat you've been planning, Paramount has announced that Brett Ratner's "Hercules" will debut on August 8, 2014, or just a week after Disney/Marvel's
sure-to-be-execrable​
"Guardians of the Galaxy."
For those who don't know, "Hercules" will star Dwayne "The Rock" Johnson as the titular hero from Greek mythology. Which seems appropriate enough. The story will be adapted from the 2008 graphic novel "Hercules: The Thracian Wars," which sought to ground the myth in real-life events. If the project proves a hit, one can expect MGM and Brett Ratner to swiftly capitalize on their success by making "Hercules 2"—which will be arguably better than the first one—and then "Hercules 3," which will ruin all good-will the franchise had built up by inexplicably moving the action to Paris.
What do you think, Hitlisters? Are you looking forward to either this or Marvel's "Guardians of the Galaxy?" Has anyone read the graphic novels upon which this is based? Will it make a good franchise? Or will it just confuse and confound audiences expecting a long-overdue sequel to Disney's 1997 animated flick? As always, let us know on MSN Movies 
Facebook
 and MSN Movies 
Twitter
, or drop us a line in the comments...