'San Andreas 3D': How Many Writers Does It Take to Pen an Earthquake Movie?
Four, apparently!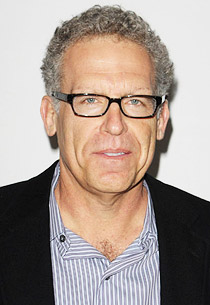 A funny thing happened on the way to make the next large scale disaster movie - it needed yet another screenwriter to make it work. New Line Cinema bought a pitch and no less than
two
drafts of the actual screenplay for "San Andreas: 3D" from writers Jeremy Passmore and Andre Fabrizio last year, before bringing on Allan Loeb ("Just Go With It," "Rock of Ages") to give it another pass. But, for whatever reason, the film, which chronicles what happens when "a massive quake strikes California and centers on one man who must make the treacherous journey across the state to rescue his estranged daughter," is in need of another screenwriter. Why don't they just recycle the script for "2012" (oh, wait...)?

Variety
reports (via
ComingSoon
) that scribe Carlton Cuse has now been brought on write the script (the outlet's exact wording is "to pen," which oddly seems to imply that the entire thing needs to be written, though that's not the case). Cuse is best known as being the co-showrunner of "LOST" for six seasons. He also created and wrote television series "The Adventures of Brisco County Jr." and "Nash Bridges."
Director Brad Peyton ("Journey 2: The Mysterious Island") has been attached to helm the film for awhile, but has not yet been confirmed for the gig.