Videodrone Streams and Channels: Bond On Demand
All 22 "official" James Bond films plus Sean Conner's last hurrah available for a limited time
By 
SeanAx
 Nov 10, 2012 10:42AM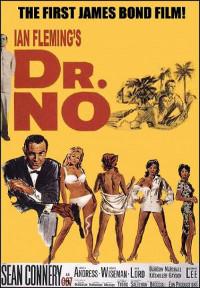 The 50th anniversary is bringing out the Bond. 
In theaters is Bond 23, "Skyfall," with Daniel Craig's license renewed for a third outing at 007.
To help you catch up (and cash in on Bond mania in process), "Bond 50" (Fox), a box set of all 22 films in the official bond series on Blu-ray and DVD, is out for the holiday season. (See Videodrone's review here.)
But disc is no longer the only way to bond with the earlier films, at least for the next few weeks.
Now you can order them direct to your TV On Demand for a limited time, each for the price of a film rental. Every Bond film from "Dr. No" (1962) to "Quantum of Solace" (2008), including the non-canonical "Never Say Never Again" (1983), with Sean Connery reprising his role for the final film, is available on participating cable systems. And they are available in HD from most systems. 
This is a limited time offer, though just how limited is I'm not sure. The press release touting the availability listed a November 26 cut-off, but my cable system (Comcast XFINITY) promises availability through early 2013. 
And remember, this is not Netflix. The films are a la carte: you pay for each film separately, just like a renting a disc. Handy for checking out a couple of choice titles, but if you're looking for a whole marathon, you might want to compare pricing with the cost of a disc set. 
Continue reading at Videodrone for the complete list and participating cable systems
For more releases, see Hot Tips and Top Picks: DVDs, Blu-rays and streaming video for week of November 6