Shia LaBeouf blows Robert Redford's cover in trailer for 'The Company You Keep'
Redford also directs this thriller starring Susan Sarandon, Brit Marling and Stanley Tucci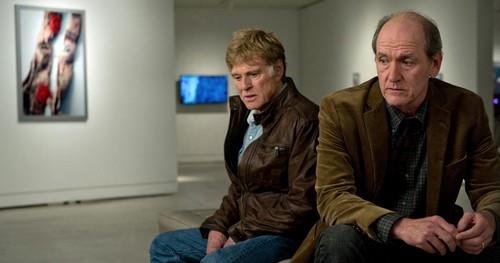 When Robert Redford decided to step behind the camera amid an already acclaimed acting career, he didn't do too badly for himself -- 1980's Best Picture-winning "Ordinary People," 1992's "A River Runs Through It," 1994's "Quiz Show" -- but recent efforts like 2007's "Lions for Lambs" and 2011's "The Conspirator" have been so baldly political in agenda that they've been tough to enjoy as entertainments.
Despite mixed reviews out of last fall's Toronto International Film Festival, I'm still hopeful that his latest project, "The Company You Keep" -- about a young journalist (Shia LaBeouf) uncovering a former Weather Underground activist (Redford) after decades in hiding -- will have a bit more of a pulse to it. If nothing else, just look at that cast: Susan Sarandon, Richard Jenkins, Julie Christie, Terrence Howard, Anna Kendrick, Brit Marling, Nick Nolte, Brendan Gleeson, Sam Elliott, Chris Cooper and Stanley Tucci.
"Company" is scheduled for a limited release beginning on April 5th. You can watch the trailer and share your thoughts below.