'X-Men: First Class' screenwriter to re-write 'Pinocchio' for Tim Burton
Robert Downey Jr. presumed to star as Geppetto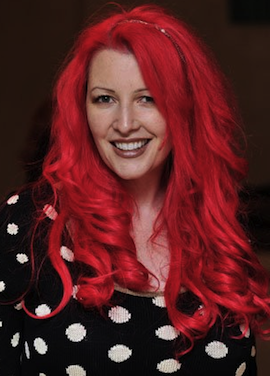 The concept is a worrisome one - a live-action take on "Pinocchio," set to be directed by Tim Burton (I've made no bones about my distaste for Burton's films when he works within such constrictions) - and yet, the Warner Bros. film continues to add new pieces to its design that make it sound like a viable project. With Burton attached to direct, the project has been able to secure some other big name talent - like Robert Downey Jr. to star (as Geppetto) and "Pushing Daisies" creator Bryan Fuller to script it. But now the project has brought on another major Hollywood force - even if you don't know her by name yet.
THR
reports (via 
/Film
) that screenwriter Jane Goldman is currently in negotiations to provide a new draft to Fuller's original script. Goldman is a well-established name when it comes to the geekier side of mainstream cinema - she's written scripts for "Stardust," "Kick-Ass," "The Debt," "X-Men: First Class," and "The Woman in Black" and she recently penned the "X-Men" sequel, "X-Men: Days of Future Past." In Burton's new "Pinocchio," "Downey would play Geppetto, the woodcarver who creates a puppet who dreams of becoming a real boy and whose nose grows when he tells a lie. When Pinocchio goes missing, Geppetto embarks on a quest to reunite with his marionette." 
The potential hiring of Goldman would not only serve to help get the project back on track from a purely creative point of view, but is expected to help seal up both Burton and Downey and their involvements (as the outlet puts it, "Goldman's hiring is meant to bring the courtship to a close and initiate commitments"). Goldman is also expected to make her changes with the help of various notes that Downey has provided.