Fall Out of Love With the First Trailer for 'Celeste and Jesse Forever'
Breaking up is never easy to do - but it's extra hard with this much charm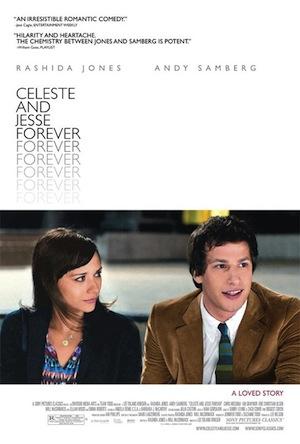 Perhaps all you really need to know about Lee Toland Krieger's "Celeste and Jesse Forever" is contained in its deceptively simple tagline - "a loved story." The film is a clever and honest mix of two cinematic adjectives that get tossed around a lot - hilarious and heartbreaking - and that tagline sums it up pretty neatly.
Starring Rashida Jones (who also co-wrote the film) and Andy Samberg (who is now forgiven for the horrific "That's My Boy"), the film chronicles the end of a great love. Celeste (Jones) and Jesse (Samberg) have been together since they were in high school, but when the film opens, they are six months into a separation that is unquestionably leading to a divorce. But their is no ire between the two - in fact, it's easy to mistake them for a solid couple (a situation that Ari Graynor amusingly addresses early in the film, and in the opening scene of the first trailer for "Celeste and Jesse Forever"). 
But, that can't last now, can it? Well, as the first trailer for the film shows us - no, especially when Jesse meets someone new (and props to the editor of this trailer, who cleverly cut around some other big reveals about the state of Jesse and his new relationship to make it look like he's simply out with someone new). Jones gives a stunning, funny, sad, and enchanting performance as Celeste, the kind that will make audiences fall in love with her, even as she and Samberg are falling out of love with each other. 
And, if that's not selling you on the film, "Celeste and Jesse Forever" is a bonafide Hit List writer favorite. I saw the film
this past week at LAFF
and fell head over heels for it, and our own William Goss is quoted both on the film's poster and its trailer. Click on over to
Apple
to check out the trailer for "Celeste and Jesse Forever," which will open in limited release on August 3.
Are you sure you want to delete this comment?