Woody Allen to Attend Opening of L.A. Film Festival
His latest film, "To Rome with Love," will open the festival on June 14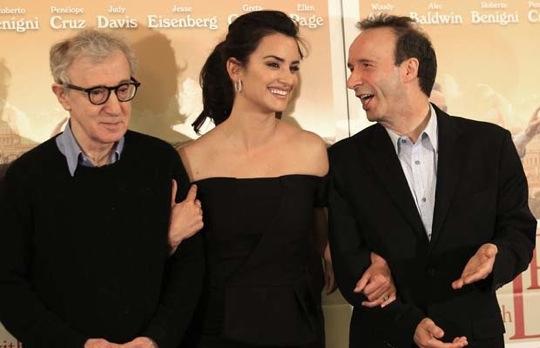 When you think of Woody Allen, Los Angeles is hardly the first city that comes to mind. If I do try to put those two together, I can only think of the funny L.A.-bashing scenes in "Annie Hall" when Allen follows Diane Keaton here and has one hideous L.A. experience after another—from hellish driving jaunts to his sprouts-infused organic meal at the old Source on Sunset Boulevard (now a Mexican restaurant). I don't know how much time Woody Allen has spent in Los Angeles since "Annie Hall" was released over 35 years ago, but he'll be back next week to participate in the gala North American premiere of his new film, "To Rome with Love."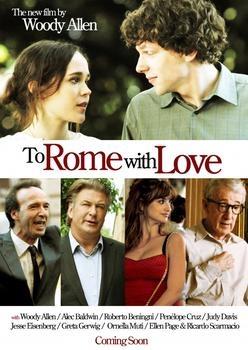 Set to open the 18th Annual Los Angeles Film Festival (which takes place from June 14 to June 24 at the Regal Cinemas in downtown Los Angeles), Allen will be joined on the red carpet with several stars of the film including Penelope Cruz, Ellen Page, Alison Pill, and Greta Gerwig as well as his longtime producer and real-life sister, Letty Aronson. "To Rome with Love" also stars Alec Baldwin, Roberto Benigni, Jesse Eisenberg, and Judy Davis.
Allen hasn't appeared in one of his films for years but he's back in action in this Sony Pictures Classics release. Allen plays a retired director who is visiting the Eternal City with his wife, played by Judy Davis (I can't wait!). "To Rome with Love" is told in four vignettes, and in typical Woody fashion, will showcase the adventures, romances, and predicaments of a bunch of neurotic folks in Italy, both Italians and Americans. Allen says that the film is a tribute to all of the Italian films he enjoyed as a young man. "I grew up on Italian cinema," the 76-year-old filmmaker said at a news conference following the film's world premiere in Rome last month. "I have always been an enormous admirer of Italian cinema. Anything that appears in the movie that is redolent of Italian cinema is strictly something that I have absorbed through osmosis over the years and it comes out."
"To Rome with Love" will screen at the Los Angeles Film Festival on Thursday, June 14, at 7:30. The film opens in New York and Los Angeles on June 22.