New on Netflix Instant: 'Raising Arizona' and 'Happy Accidents'
Plus more indies, foreign film, and instant TV to discover
"Raising Arizona" (1987), the sophomore feature from the Coen Bros., is a modern screwball farce brimming with cinematic showmanship. This kind of stylistic busyness usually works to the detriment of belly laughs but the Coens make it work by cramming it with everything from cartoonish slapstick to deadpan double takes, and the cast (including Nicolas Cage when he cared, Holly Hunter, and John Goodman) sells it with gusto.
Here's a trio of small, independent visions newly arrived on Netflix and waiting to be rediscovered. In "Happy Accidents" (2000), writer/director Brad Anderson rethinks the cult time-travel film "La Jette" as a delirious old fashioned romance with Marisa Tomei as an unlucky-at-love New Yorker who finds romance with sensitive, sweet Vincent D'Onofrio, who is either a time traveler from the future or simply another kook in her life. Anderson is a hopeless romantic in a cynical world. He embraces romantic abandon and the craziness of life and, for a brief moment, makes the case that true love is the only power that can crack time and space.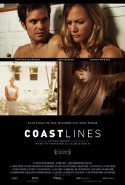 "Coastlines" (2006), a tale of crime and retribution in the Florida Panhandle from Victor Nunez, stars Timothy Olyphant as an ex-con returned from prison to his Florida coast home town to collect on a debt and Josh Brolin as his best friend, now a local lawman who puts his job on the line to protect the reckless maverick. This is film that draws so much of its drama from the landscape and the culture in which it plays out, all of which informs the character of the film and the people.
"Paranoid Park" (2007) belongs to Gus Van Sant's more personal, less commercial explorations in subjective storytelling and expressions of human experience through oblique narratives. The film circles around an accidental killing, less interested in the event than in emotional life of an inexpressive skateboarder trying to come to terms with the killing. Cinematographer Christopher Doyle finds an impressionistic shooting style to match the subjective perspective.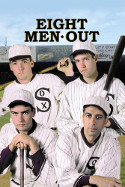 In honor of the All-Star game, here are a couple of baseball classics. John Sayles' "Eight Men Out" (1988), starring John Cusack, David Strathairn, D.B. Sweeney, and Charlie Sheen, dramatizes the scandalous 1919 "Black Sox" World Series, in which underpaid members of the Chicago White Sox accepted bribes to throw the games, with a pro-labor slant. "A League of Their Own" (1992) celebrates the short-lived All-American Girls Baseball League through a fictionalized comic drama. Tom Hanks actually gets top billing, as the washed up former pro player turned coach who is won over by his team, but the film belongs to heavy-hitter Geena Davis and feisty Lori Petty, sisters who become rivals.
Continue reading at Videodrone
For more releases, see Hot Tips and Top Picks: DVDs, Blu-rays and streaming video for the week of July 17