New trailer for 'Lore,' Cate Shortland's thriller set in the waning days of Nazi Germany
A 14-year-old German girl must lead her young siblings across a devastated country at the end of World War II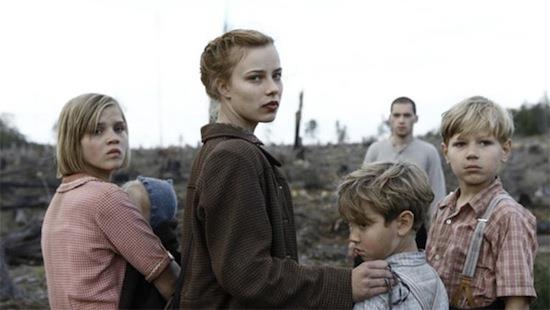 A suspenseful thriller set against the backdrop of the Third Reich's dramatic fall? The children of virulent Nazis now left alone to find their way across the heavily bombed country? I'm in! The new film by Australian writer and director Cate Shortland ("Somersault") takes place in 1945, after the Allies have taken control of Germany. Left to fend for herself when her SS office father and Nazi mother are held by the Allied forces near the end of the war, fourteen-year-old Lore (Saskia Rosendahl) must lead her four siblings on a harrowing 900-kilometer journey across the country to their grandmother's home. When she meets Thomas (Kai Malina from 
"The White Ribbon"), a mysterious young refugee, Lore soon realizes that in order to survive she must put her trust in a person she was taught to hate. 
I'm very excited about this upcoming film which recently won the Piazza Grande audience award at the Festival del Film Locarno as well as four awards (including Best Film) at the Stockholm International Film Festival. Check out the brand new trailer (after the break).
"Lore" opens in theaters on February 8, 2013.