Movie Marketing You May Have Missed: Trailer for '6 Month Rule'
Next film from writer-director-star Blayne Weaver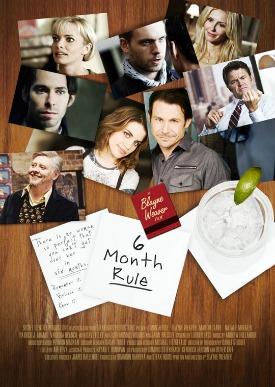 If there's one thing that usually doesn't work out too well in romantic comedies, it's any sort of rule-setting or boundary-laying - characters that attempt to adhere to stringent methods of doing things typically find their way of life flipped on its head in the face of cinematic romance and amusement. It's a classic way of telling a love story, but it's one that continues to be ripe for the telling - after all, rules are meant to be broken, and there are innumerable ways to do so.
In "6 Month Rule," writer, director, and actor Blayne Weaver stars as Tyler, a rule-maker of the highest order. A womanizer and a bit of a pig, Tyler has designed a list of rules that he adheres to when it comes to relationships - all of which seem to be made to ensure that Tyler never gets too attached or too hurt. One of those rules? That nasty little six-month one: "there is no woman so perfect that you can't get over her in six months." That one rule frames up most of Tyler's worldview, one that allows him to approach romance with ease, mainly because he's convinced himself that, no matter what happens and who he falls for, he can be rid of her in just half a year. Of course, that rule gets broken.
The film also stars Martin Starr, Natalie Morales, Patrick J. Adams, Vanessa Branch, Dave Foley, John Michael Higgins, and Jaime Pressly.
"6 Month Rule" will open in limited release on June 1. Check out the film's newest trailer, over at
Apple
.