Watching with Brad Bird, Director of 'Mission: Impossible – Ghost Protocol'
The man behind 'The Iron Giant' and 'Ratatouille' talks about animating Tom Cruise
By 
SeanAx
 Apr 17, 2012 11:53AM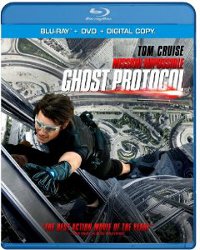 "Mission: Impossible – Ghost Protocol" (Paramount) is fun. It's that simple. The fourth film in the high-tech super spy series finds Tom Cruise's Agent Ethan Hunt a little older  and a little more mortal, scrambling to put together a rogue mission off the grid with a makeshift team, unreliable equipment, and no tech support. The set pieces are spectacular and the ingenious locations are like nothing we've seen in spy movies before, but a lot of the film's success can be attributed to the director: Oscar-winner animation director Brad Bird, making his live action debut.
Cruise showed a lot of faith in trusting a first-time live-action filmmaker with his blockbuster franchise and Bird came through with a clever, inventive, high-energy trip. While he had never directed a film like this, Bird was no stranger to big, complicated productions thanks to his days at Pixar, and more importantly, Bird had proved himself one of the best storytellers around, no matter the medium.
To mark the release of "Mission: Impossible – Ghost Protocol" on Blu-ray and DVD, Brad Bird took the time for a few brief phone interviews. Very brief, it turned out, for a filmmaker who has plenty to say about making films. As usual, we began by asking him what he's been watching.
What are you watching?
The last one I saw was actually a movie that I've seen several times before but I love it, which is "The Red Shoes," which is just a great, weird, fantastic movie. It came out on Criterion Blu-ray fairly recently and I just showed it to my sons, who had never seen it before. They've been prompting me to show them movies that I think are great, so every once in a while I'll get them in there and I'll show them "Yojimbo" or something that they would not normally see and they are loving it.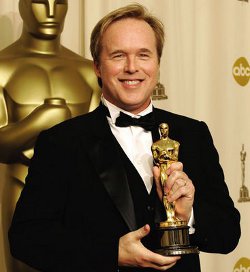 How old are they?
One is 19 and one is 17. Over time they've been trained that black and white can be cool and silent movies can be cool. It's all right to read subtitles and hear a language that you don't understand. My oldest boy, Michael, had never seen "Citizen Kane," and all these references in the shows they were watching, they thought these shows were the originators. I was going, No, that's from a movie they hadn't seen. Now I'm showing them all those movies.
It must be fun to share the movies of your life with your kids.
Kids view music in a very open-minded way because the pool they can dip into is so wide. They'll listen to something from Wilco and then they'll have something from The Rolling Stones in the sixties and then they'll listen to a Nat King Cole thing from the fifties, and it's all contemporary to them because it's all in this big soup that's always available, 24 hours a day. I'm trying to get them to look at movies in the same way. That it doesn't have to be made in the past five years to be cool, it can be eighty years old to be cool.
Continue reading at Videodrone for Brad Bird on "Mission: Impossible"