Weekend box office: Zombies: 1, Humans: 0
The undead were the only things alive at the movies over Super Bowl weekend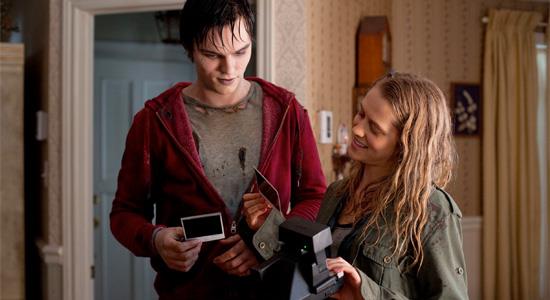 Jonathan Levine's zombie love story "Warm Bodies" was the only new movie that performed well this weekend at the North American box office. The other good news was that some of the big Oscar contenders still seemed to be benefitting from some awards show bounce. Films like "Silver Linings Playbook," "Lincoln," and "Argo" moved up the chart despite the fact that they've been around for quite a while now. By contrast, ticket sales for last week's "Movie 43" and "Broken City" plummeted, disappearing from the Top Ten in record time.


Summit's "Warm Bodies" took a strong lead this weekend with $19.8M (at 3,009 theaters). At #2, last week's critically panned "Hansel and Gretel: Witch Hunters" earned less than half that amount, with only $9.4M in ticket sales (at 3,375 theaters) while the little film that could, "Silver Linings Playbook," moved up to the #3 position in its twelfth week, adding $7.7M (at 2,809 theaters) to its now $80M domestic gross. Jessica Chastain's "Mama" slipped to #4 in its third week, with $6.5M (at 2,781 theaters) and a domestic total of $58.1M while Chastain's other big movie, "Zero Dark Thirty," moved to #5 with $5.1M (at 2,871 theaters) and a new domestic gross of $77.6M.

Sylvester Stallone's new film, Warner Bros.' "Bullet to the Head," directed by Walter Hill, opened with a thud at #6, with only $4.5M (at 2,404 theaters) while "Parker" with Jason Statham and Jennifer Lopez, fell to #7, with $3.3M (at 2,238 theaters). Still in the Top Ten in its sixth week, Tarantino's "Django Unchained" moved to #8, adding another $3M (at 1,777 theaters) to its whopping $150.9M domestic gross while "Les Misérables," also in its sixth week, stayed put at #9, with $2.4M (at 1,848 theaters) and a domestic total of $141.5M. "Lincoln," Spielberg's film that had fallen off the Top Ten in recent weeks, inched its way back up to the #10 position in its thirteenth week, adding $2.4M (at 1,756 theaters) to its new domestic gross of $170.7M. 
As we continue to move closer to the Academy Awards, next weekend's new movies will find Melissa McCarthy playing mind games on Jason Bateman in "Identity Thief," and Rooney Mara, Channing Tatum, and Catherine Zeta-Jones playing prescription drug-induced mind games in Soderbergh's "Side Effects."