Guillermo del Toro's 'Pacific Rim' begins to roll out classified viral campaign
Get your first look at the massive Kaiju!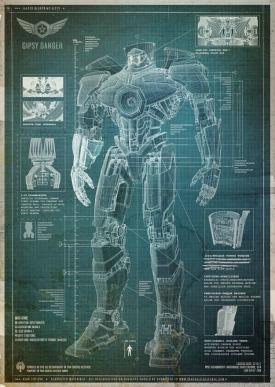 When it comes to summer 2013's biggest titles, there are few films we're anticipating quite as much as Guillermo del Toro's "Pacific Rim." The sci-fi actioner has all sorts of exciting popcorn entertainment elements - robots! aliens! amazing technology! neural bridges! what? - and with the added bonus of del Toro's creativity and commitment, the project should be a blockbuster with both brain and brawn. The film stars Charlie Hunnam, Rinko Kikuchi, Idris Elba, Ron Perlman, and Charlie Day, so it also has the added draw of a talented and hungry cast.
So just what is "Pacific Rim" about?
As the film's official long-form synopsis tells us: "In the film, legions of monstrous creatures, known as Kaiju, start rising from the sea and begin a war that would takes millions of lives and consumes humanity's resources for years on end. To combat the giant Kaiju, a special type of weapon was devised: massive robots, called Jaegers, which are controlled simultaneously by two pilots whose minds are locked in a neural bridge. But even the Jaegers are proving nearly defenseless in the face of the relentless Kaiju. On the verge of defeat, the forces defending mankind have no choice but to turn to two unlikely heroes-a washed up former pilot (Hunnam) and an untested trainee (Kikuchi)-who are teamed to drive a legendary but seemingly obsolete Jaeger from the past. Together, they stand as mankind's last hope against the mounting apocalypse." With such an intriguing plot, you'd think "Pacific Rim" would try to obscure some of its most interesting pieces, right? Wrong. Though the film doesn't open until July, it's already started rolling out a wonderfully detailed viral campaign that doesn't just show us the Jaegers, but the mysterious Kaiju, too! Even better? The viral appears to be moving quite quickly.
Bing:
'Pacific Rim'
|
Guillermo del Toro
The first piece of the viral puzzle came to us via
Super Hero Hype
and
Total Film
, who posted both a "classified document to the Great Britain Air Command" and a "Kaiju Alert Test" video that styles itself after the Emergency Broadcast System this morning. Next up? A massive robot blueprint of a Jaeger from
Wired
(via
ComingSoon
), which you can see above. But the next piece is the real stunner (also thanks to
ComingSoon
): our first look at a Kaiju! Hope that Alert system is working, it looks like the people of "Pacific Rim" will need it.
Want more viral goodness? Check out the site for the
Pan Pacific Defense Corps
, and start looking for more treats. After the break, you can see both videos and large versions of the classified document and the robot blueprint.
Here is the classified document: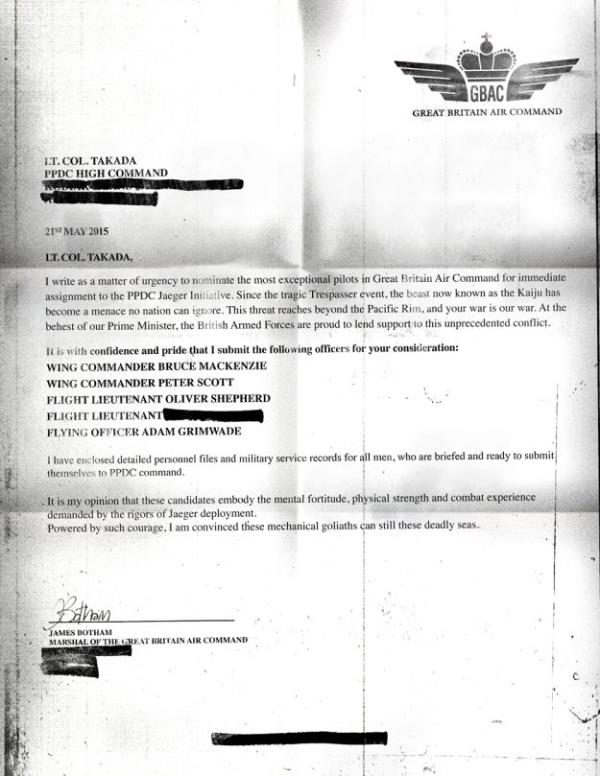 And the robot blueprint: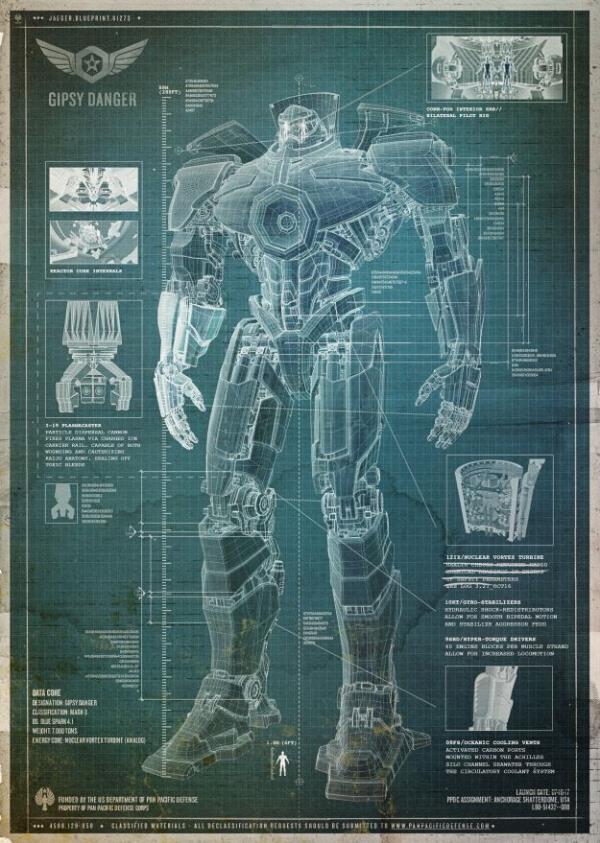 Here's the Kaiju Alert Test:
And here is our first look at the Kaiju!
"Pacific Rim" will open in both 2D and 3D on July 12, 2013.
Want more Movies? Be sure to like MSN Movies 
Facebook
 and follow MSN Movies 
Twitter
.