Tom Cruise's Best Performance
The actor has never had a more powerful role than Vietnam War vet Ron Kovic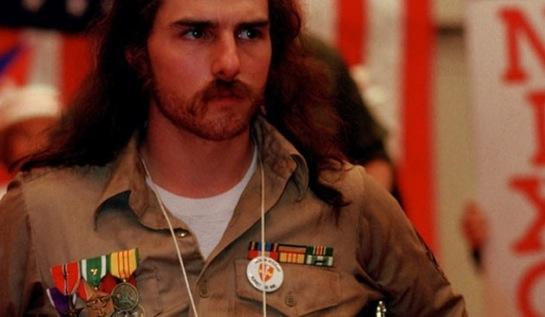 To mark today's Independence Day holiday, I'm remembering what I consider to be Tom Cruise's best performance on film…by far. The past few weeks haven't been so great for Cruise. His wife of five years, Katie Holmes, filed for divorce and is apparently seeking primary custody of their daughter, Suri. While people made fun of Cruise back in 2005 for his bizarre, couch-jumping appearance on Oprah during which he professed his enthusiastic love for Holmes, claws are even sharper now that "TomKat" is no more. Twitter and Facebook are ablaze with allegations that the marriage was a sham from the start and that Katie is desperate to escape the clutches of Scientology. This painful episode closely followed the tanking of Cruise's latest film, "Rock of Ages." I actually thought Cruise did a great job as sex-crazed  heavy metal rocker  Stacee Jaxx, despite the film's hackneyed plot and its less-than-charismati​c leads.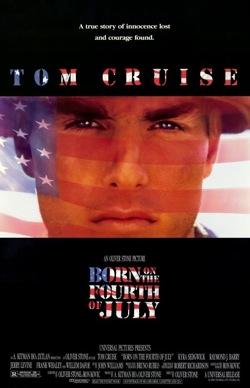 In the midst of all the bad press he's been getting about his personal travails, Tom Cruise turned 50 yesterday. (We should all look that good at that age!) When he was 27, Cruise starred in what I think is the high-water mark for both him and director Oliver Stone. "Born on the Fourth of July," based on Ron Kovic's controversial memoir, is an intense portrait of a Vietnam War veteran who undergoes huge changes as a result of his experience overseas. In the film, Cruise goes from a naïve, idealistic, fresh-scrubbed teen who can't wait to serve his country to a cynical, drug- and alcohol-loving, wheelchair-bound anti-war activist. It is truly a great performance, and one for which he was nominated for an Oscar and won a Best Actor Golden Globe Award in 1989. "It is a film of enormous visceral power with, in the central role, a performance by Tom Cruise that defines everything that is best about the movie," said the New York Times. "Stone has found Cruise the ideal actor to anchor the movie with simplicity and strength," wrote Peter Travers in Rolling Stone. Not exactly the kind of notices Cruise has received lately.
Not that all recent news has been bad for the embattled actor. Forbes reported yesterday that Cruise is once again at the very top of the list of highest paid actors on the planet. His payday from the past year? A cool $75 million. Yowzah! I'm sure Katie Holmes' divorce attorneys are licking their lips at that news.
Take a look (after the break) at a younger Tom Cruise at his best in "Born on the Fourth of July." Sounds like the actor may be drowning his sorrows in tons of work. Next up for Cruise? The crime drama "Jack Reacher," a sci-fi thriller called "Oblivion," yet another "Mission: Impossible" film, and a long-rumored sequel to his 25-year-old blockbuster, "Top Gun."
Happy 50th Birthday, Tom!