'Star Trek,' 'Hunger Games' Sequels to Embrace the IMAX Format
Big blockbusters continue to opt for the biggest cameras around when it comes to action scenes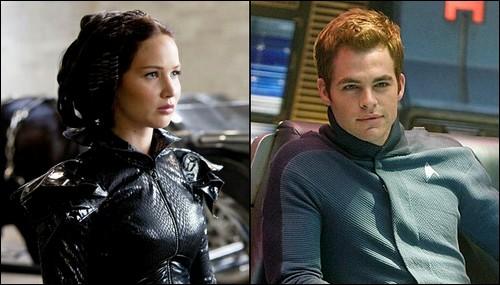 It's one thing to take in the big, crisp, and (namely) loud digital IMAX options at your local multiplex, considering that many theaters are conversions, as are the films. But when something is shot with IMAX cameras -- as was the case with select scenes of "The Dark Knight," "Mission: Impossible - Ghost Protocol," and the upcoming "The Dark Knight Rises" were -- and shown on a proper, multi-story screen, it can be thrilling and immersive in a manner that the best 3-D can't rival.
To hear that both 2013's 
"Star Trek" sequel
and "The Hunger Games" follow-up
"Catching Fire"
will take the time and money to do just that is heartening. Each film's predecessor was converted to the format, but respective directors J.J. Abrams and Francis Lawrence will take the time this time around to shoot (hopefully) dynamic and clear-headed action sequences, given the general bulkiness of the cameras.
So get ready for lens flares as big as a Yugo when the tentatively titled "Star Trek 2" hits theaters of all sizes on May 17th, 2013, before Katniss' arrows go whizzing right past you with "Catching Fire" landing on November 22nd.