Check out first trailer for 'Olympus Has Fallen'
Action thriller stars Gerard Butler, half the cast of 'The Dark Knight'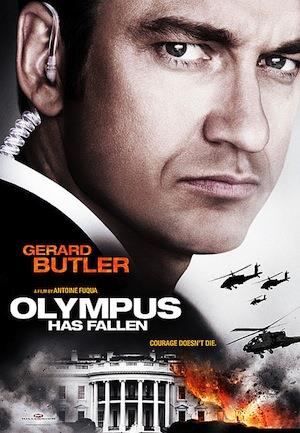 Is there enough room in this world for not one but 
two
 movies about terrorists attacking the White House, and/or taking the President hostage? It seems we'll find out in the next few months, as both "White House Down" and "Olympus Has Fallen"—which share that same basic premise—are scheduled for release before June. Incidentally, we would have thought the world could've gotten by without either of them, and that "xXx: State of the Union" was bad enough, but, hey, nobody listens to us. 
But we digress. Today brings us the first trailer for "Olympus," which is the Antoine "Training Day" Fuqua-directed, Gerard Butler, Aaron Eckhart, Morgan Freeman-starring version. Not to be confused with "White House Down," which is the Roland "Independence Day" Emmerich, Channing Tatum, Jamie Foxx, Maggie Gyllenhaal-starring one. And in the upset of the century, it looks-- well, actually, it looks pretty mediocre, even laughable in a vaguely awesome, guilty-pleasure kind of way. Which might be what they're going for, in which case... Good for them?
What do you think, Hitlisters? Does the presence of Eckhart and Freeman elevate this above "mere trash" to "classy, possibly enjoyable trash?" Is that A-130 crash sequence bonkers enough? Check out the trailer, posted after the break, and let us know in the comments...
Are you sure you want to delete this comment?