Pixar Unveils Its New Slate, With Not a 'Car' or 'Toy' in Sight
Inlcudes features on the human mind, dinosaurs, and Dia de los Muertos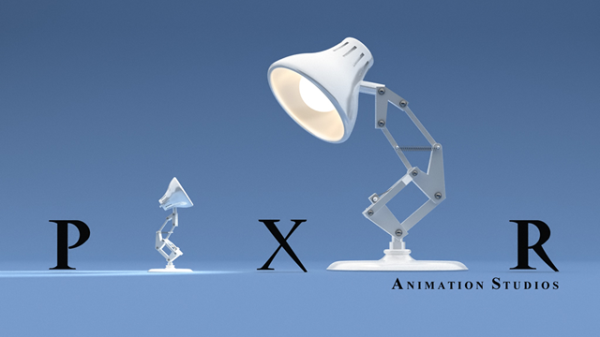 While the casual movie-goer might not be familiar with the annual CinemaCon convention happening now in beautiful Las Vegas, many things that are revealed at the 'con end up in front of their eyeballs. CinemaCon is one of the places studios unveil first looks or expanded looks at hot, upcoming properties in order to gain buzz from movie writers and interest from movie exhibitors. Presentations can be as limited as showing off a just-created logo for a long-gestating property or screening an entire new film (as they did last night with "The Dictator"). It's undoubtedly a hype machine, but for cinephiles who know what they like and what to look for, CinemaCon provides hours of material.
At one of today's CinemaCon presentations, Pixar unveiled part of its latest slate, and while Pixar doesn't need to punch up its nearly-always wonderful films with a convention presentation, knowing what the animation studio has in store is a big treat for fans everywhere. 
The studio's latest features are set to include Bob Peterson's (co-director/writer of "Up;" writer of "Finding Nemo") "The Good Dinosaur," Pete Docter's (director of "Up" and co-director of "Monsters, Inc.") as-yet-untitled film that goes inside the human mind, and Lee Unkrich's (co-director of "Toy Story 2" and "Monsters, Inc." and director of "Toy Story 3") also untitled tale about the holiday of Dia de Los Muertos. After the break, check out more details about each film (including two release dates), thanks to Disney. 
"The Good Dinosaur" will be released on May 30, 2014 and comes to us from direcotr Bob Peterson, co-director Peter Sohn, and producer John Walker. The film asks, "what if the cataclysmic asteroid that forever changed life on Earth actually missed the planet completely and giant dinosaurs never became extinct?" 
The "untitled Pixar movie that takes you inside the mind" will be released on June 19, 2015 and will be made by director Pete Docter, co-director Ronnie del Carmen, and producer Jonas Rivera. The studios reminds us that "Pixar takes audiences on incredible journeys into extraordinary worlds: from the darkest depths of the ocean to the top of the tepui mountains in South America; from the fictional metropolis of Monstropolis to a futuristic fantasy of outer space...the inventive new film will take you to a place that everyone knows, but no one has ever seen: the world inside the human mind."
Finally, the "untitled Pixar movie about Dia de los Muertos" does not yet have a release date, but it will be crafted by the "Toy Story 3" team of director Lee Unkrich and producer Darla K. Anderson. The film is billed as "a wholly original Pixar Animation Studios film that delves into the vibrant holiday of Día de los Muertos."
Which of these Pixar films are you most excited about?