Stephen Gaghan To Direct Brad Pitt And Denzel Washington In 'Candy Store'
Which will have nothing to do with candy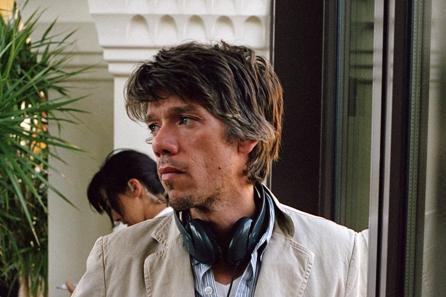 According to
the Hollywood Reporter
, Brad Pitt and Denzel Washington are in early talks to join writer/director Stephen Gaghan's ("Syriana") latest project, "Candy Store."
The film—described by industry insiders as a "two hander," meaning it has equally juicy parts for both male leads—would ostensibly tell the story of a former undercover cop who finds out that the organization he'd been investigating has made roots in his very own Brooklyn neighborhood. No word as yet as to what characters Pitt or Denzel would play, good guy or villain. Knowing Gaghan's penchant for intricate, interwoven story-lines, Pitt may very well end up playing a seemingly random guy who gets shot in the background of one scene by a stray bullet, and then spends the rest of the film in a coma.
Gaghan may be better known as a screenwriter—his credits include Steven Soderbergh's Oscar-winning "Traffic" and Will Smith's upcoming post-apocalyptic thriller "After Earth"—but his yeomen's work in bringing "Syriana" together gives us hope that this project has legs. As for whom should play the hero? We'll leave that to you, to debate in the comments...

I personally don't care who plays the 'good' or 'bad' guy in the movie.  I think it would be much more interesting if they both had elements of good and bad.  Most people are not white or black in their personalities, they have all shades of gray too.  Also, I've been rather disappointed with the last few of Denzel's movies.  In Safe House, he basically phoned it in.  The character Tobin Frost was the same as several of his previous characters and the whole movie was predictable.  I'll have to wait and see a trailer before I pass judgement, but if Candy Store is anything like Syriana or Traffic, it may be worth looking for when it's released.   
Are you sure you want to delete this comment?