Internet Diversions: What If Cats Starred in Your Favorite Trailers?
Of course this exists on the interwebs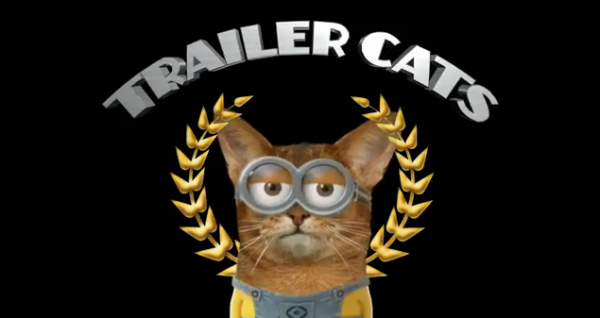 While the Internet was once referred to as "the information superhighway," we all know what it was really invented for - cat videos, and lots of them. No longer content just to post videos of actual cats doing actual cat things, worldwide web users have taken to depositing kitties into existing properties or riffing on those properties with brand new feline-centric moving pictures. So, of course someone has gone and remade popular trailers with cats in place of real people - my only question, why didn't this happen any sooner? 
Over at the aptly named
The Trailer Cats
, parts in famous movies have been recast as tabbies, tuxedos, and calicos, and some stunningly well-made videos have come out of it. Current Cat Trailers include "The Hobbit," "The Dark Knight Rises," and "The Expendables 2," and the results may be a fluffy good time, but there's still worth a watch for their humor and production value. Besides, a feature-length Cat Trailer can't be too far off, right?
After the break, check out the latest Cat Trailer for "Despicable Me 2," and be sure to head over to the official
Cat Trailers YouTube page
for more of their meow-velous work.